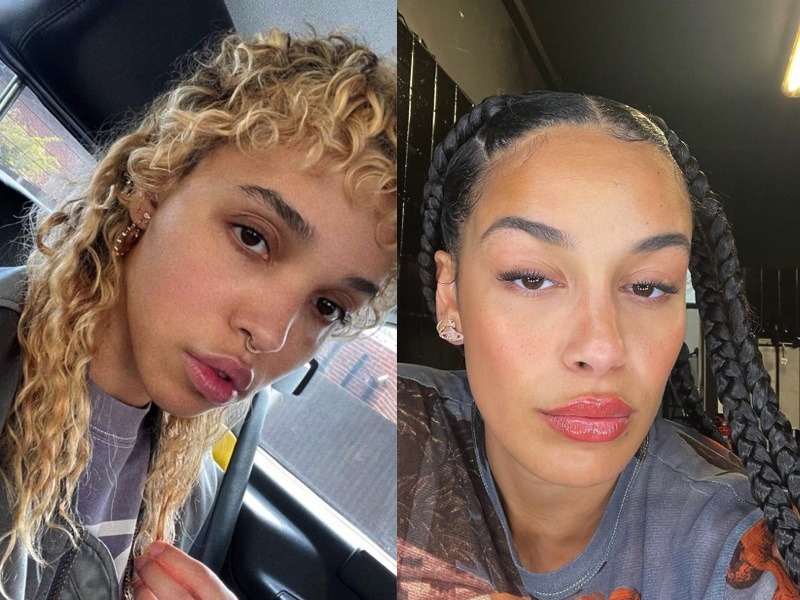 As it turns out, FKA twigs and Jorja Smith are cousins
The pair have realised they're related.
FKA twigs has revealed in a new interview that, after teaming up with Jorja Smith on the track darjeeling, the pair discovered that they're cousins. She told GQ: "I'd never met her before, and I jumped in her car with her, and I remember thinking to myself, 'Gosh, that's really strange. We've got exactly the same kind of skin.'" The interview describes how, after noting how similar their skin tone was, twigs asked Smith about her foundation of choice.
"A few months later," she continued, "I was on the road to go to LA and [Smith] left me a voice note saying, 'You're never going to believe this, but I've just spoken to my dad and he's spoken to his sister and we're related.'"
Across the rest of the interview, twigs touches upon her role as Shelly Webster in Rupert Sanders' remake of The Crow, reclaiming her body through pole dancing, and her work with Sistah Space.
darjeeling is from twigs' 2022 mixtape CAPRISONGS, and it features Unknown T alongside Jorja Smith.
Read the FKA twigs cover story: A divine invention.