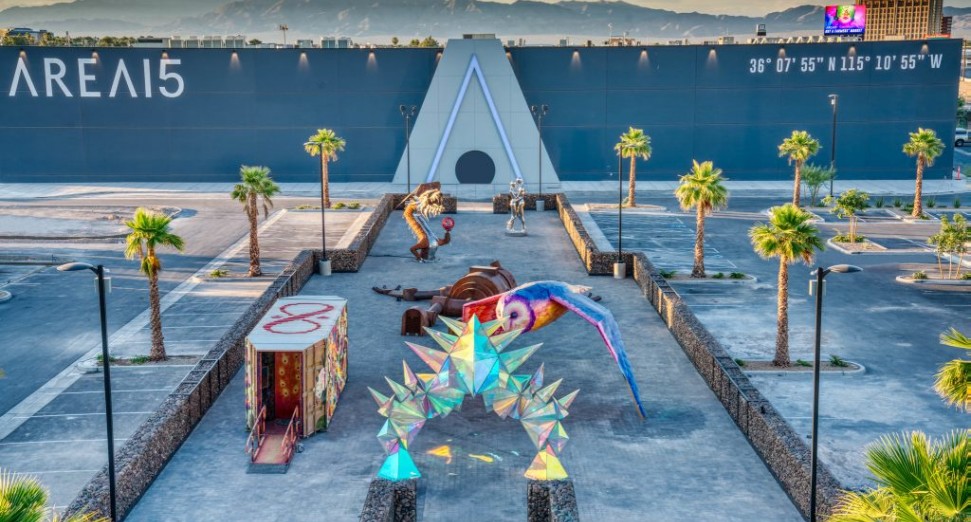 Burning Man sculptures go on display in new art complex
Some of the past sculptures from Burning Man are on display in a new art complex.
Situated in Las Vegas, a new arts and entertainment complex, dubbed Area15, will not only provide a home for artwork made for previous editions of Burning Man festival, but will also house festival boutiques, and an installation in 2021 from Santa Fe art collective, Meow Wolf.
Michael Beneville, Area15 founder and a 10-year Burning Man veteran, spoke with Artnet News last week during a virtual tour, about bringing the innovative communal spirit of the festival to another venue.
"Burning Man is its own very special thing," Beneville said. "It's 68,000 of the most creative people on the planet coming together to build something that's just extraordinary. I'm humble enough to know that we would never try to recreate Burning Man."
Beneville also told Artnet News that Area15 will not just display the artworks, but he will also make them commercially available. "Real-estate developers, municipalities, and other people who are interested in purchasing this kind of work can come and actually see the piece in some kind of context," Beneville said. "In a photograph, you can't get a sense of how spectacular this work is."
You can read more about Area15 here.
Earlier this month, CNN reported that more than 1,000 people gathered at San Francisco's Ocean Beach on Saturday to celebrate Burning Man culture. SF Mayor, London Breed, called the attendees "selfish". Closer to the festival site, hundreds of Burning Man devotees drove out to Black Rock City in Nevada to throw their own festival, complete with their own scaled-down Man.