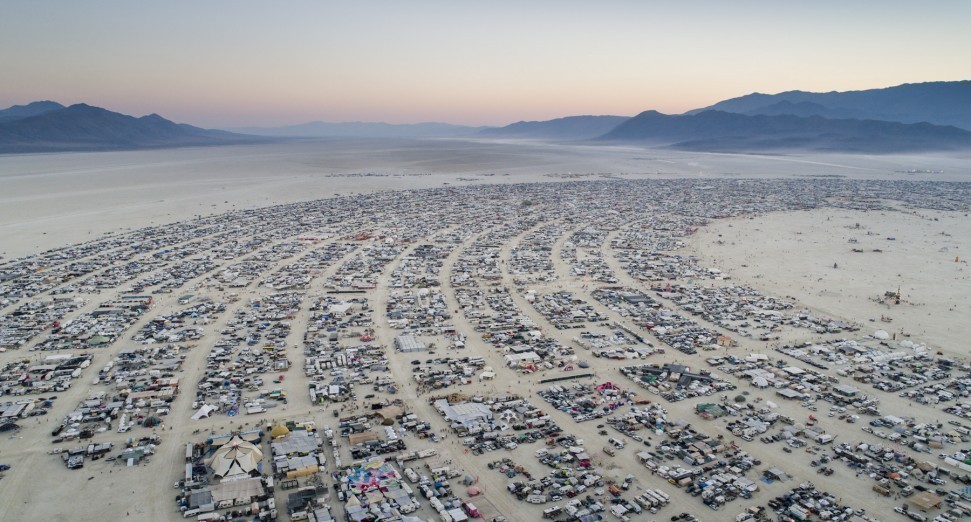 Burning Man unveils theme for 2022 festival, Waking Dreams
Burning Man has confirmed the theme for its 2022 edition, Waking Dreams.
Organisers have said the theme will "explore the transformative power of dreams, both literal and figurative, and celebrate the dreamers who channel this potent energy in eye-opening, often surrealistic, sometimes life-changing ways".
Next year's edition of the Black Rock City event will mark the first since 2019, after the COVID-19 pandemic forced the cancellation of the 2020 and 2021 festivals. Exact dates for the 2022 event have not yet been confirmed.
Plans for the 2022 event were laid out in a journal post shared by Stuart Magnum, who is director of the Philosophical Centre of Burning Man Project. The post looks at the history of dreaming, as well as the notion of surrealism.
Magnum wrote: "That reintegration of dreaming and waking consciousness that fuels surrealism also sounds a lot like how many people describe their Burning Man experience, as a sort of waking dream."
He continued: "It is a signature aspect of Burning Man culture that we transform our dreams into actions in the world. Not just an inner transformation but an externalization of that vision, bending the arc of reality toward the fantastic and bringing the world along for the ride."
Read the full post here.
Burning Man's organisers recently partnered with Sotheby's auction house to sell art, sculptures and more related to the festival, in order to raise money for the event amid two years of cancellations.
After a long hazy blur of pandemic insomnia, unanchored in time and adrift between sleeping and waking, it's time to start imagining the future again. And with exactly that in mind, we're excited to reveal this year's Burning Man theme: "Waking Dreams." ✨https://t.co/oBfh1vKQR7

— Burning Man Project (@burningman) October 14, 2021