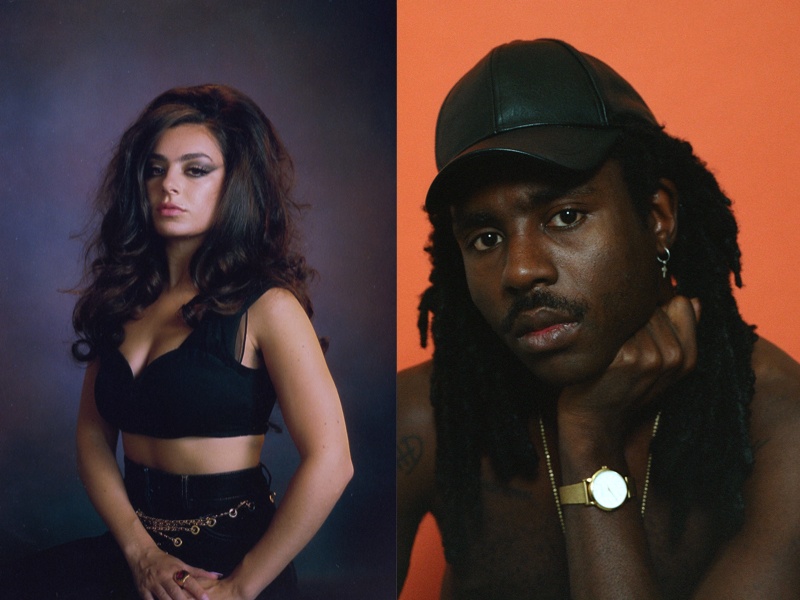 Charli XCX joined by Dev Hynes on Best Song Ever podcast
The former Crack Magazine cover stars talk Test Icicles, crying in music videos and funerals in the new episode.
Earlier this year, Charli XCX launched her first podcast, Best Song Ever. So far she's been joined by the likes of Addison Rae, Christine and the Queens, Beabadoobee and Caroline Polachek, with Charli and her guests discussing important works, musical memories and sentimental tracks. In yesterday's episode, which is the latest in the series, Charli was joined by Ilford-born musician and producer Dev Hynes, aka Blood Orange.
Dialling in from his home in New York, Hynes talks his departure from London, the early days of Test Icicles and the role the group played in the formation of nu-rave. Later in the episode, Charli asks Hynes which Test Icicles track he'd consider their best song ever. Hynes offers two, Maintain the Focus and Your Biggest Mistake, citing a love for album opening songs for the latter choice. Charli then reveals that Your Biggest Mistake is her favourite from Test Icicles' 2005 album For Screening Purposes Only too.
The pair go on to discuss dancing, crying, football, funerals and more, with Hynes admitting he'd never thought about his own funeral.
Listen to the new episode here and revisit the Charli XCX and Blood Orange cover stories.