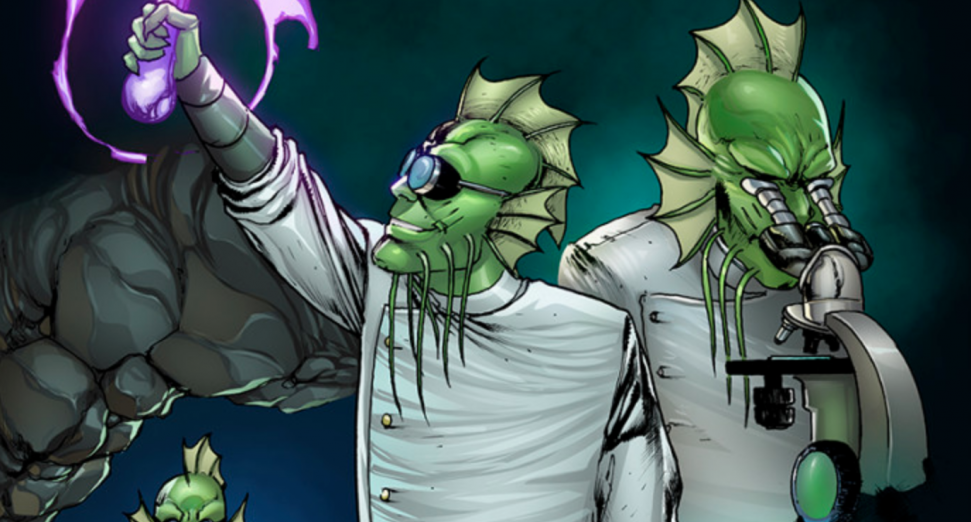 Crowdfunder launched for The Book of Drexciya, Vol.2
A crowdfunder has been launched for The Book of Drexciya, Vol.2.
In February this year, Gentrified Underground released a 12-track compilation, 'Bubble Chamber', following an exhibition of the same name, alongside a 56-page book celebrating the work of mysterious Detroit duo Drexciya.
The accompanying graphic booklet featured work from the likes of Charlie Mills, chukwumaa, and Dominiqueh White, with one contributing artist, Abdul Qadim Haqq, now aiming to raise funds for the second instalment.
"After successfully telling the origin story of the Drexciyans in Volume One, we continue to expand on these stories in Volume Two," Qadim Haqq writes on the fundraising page. "We plan a 68 to 84-page anthology that will contain several stories focusing on the continuing development of the Drexciyan world and its civilization. This novel will be the second in a series that will tell the Drexciyan storyline in its entirety. From the origin story of being cast into the ocean to five hundred years after the founding of the Drexciyan Empire and their expansion into space."
"Once again we have brought together the same team of artists that worked on Volume One," he continued, "and in our opinion, some of the best comic artists outside of DC and Marvel. We also hope to work with such fine writers such as Dai Sato, who helped us with the first volume. We consider him to be one of the greatest writers in anime and manga."
You can learn more about the project, and donate to the crowdfunder, which is just over one third of the way to its flexible target, here.
Read our cover interview with electro luminary and Drexciya affiliate DJ Stringray from October 2018.