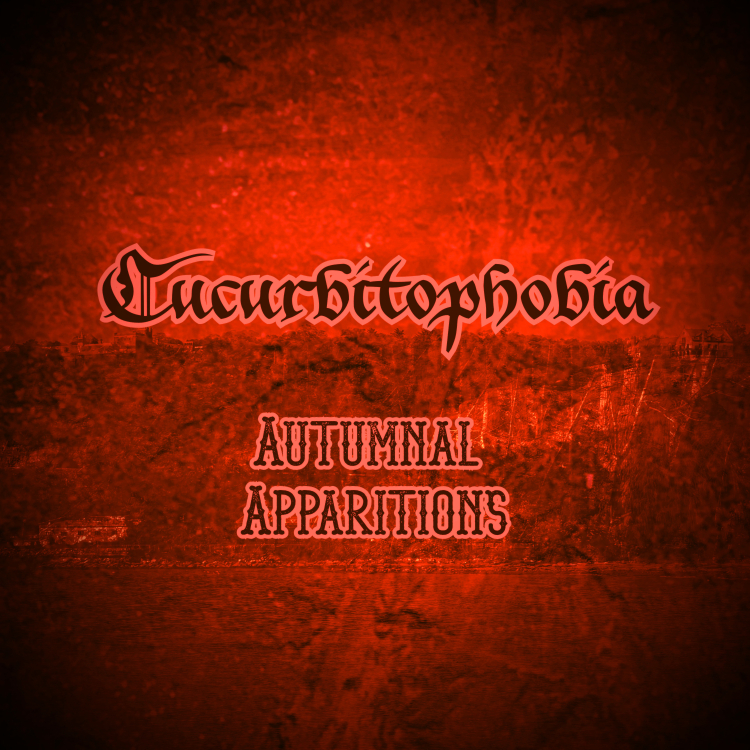 Cucurbitophobia brings All Hallow's Eve alive with brand-new EP "Autumnal Apparitions"
Arcane trickster of the night and spooky season enthusiast Cucurbitophobia has released his brand-new EP "Autumnal Apparitions" in time for the holiday season. A sordid soundtrack to your ever-evolving nightmares, Cucurbitophobia seeks to set the mood for eerie haunted houses, late night storytelling, or innocent pranks pulled on friends, families, or loved ones. "Autumnal Apparitions" will chill you to your spine as you wander through "The Cloak of Twilight", get lost in "November Woodlands", find unsettling images in "The Ritual By The Creek", become charmed through the "Witch's Enchantment", find yourself shivering "Approaching the Dead of Night", find yourself in a predicament "As the Incense Burns", or explore a long forgotten hut containing "The Spider Web and the Shattered Mirror". "Autumnal Apparitions" is out on October 6th, 2022. You can pre-order the EP below.
Autumnal Apparitions treads more into atmospheric music territory. A rustic, nostalgic, melancholy ambiance is prevalent throughout the album, portraying an ebb and flow between dark, experimental dissonance and lighter, sadder, ambient minor-key driven moods. Unlike previous Cucurbitophobia releases, Guitars take a backseat this time around and allow percussion and keyboard textures to be in the forefront. While plenty of delightfully eerie horror elements remain present, Autumnal Apparitions comes forth with more mournful, reflective sensibilities rather than harsh, startling bursts of fear. 
-Rob Benny, founder of Cucurbitophobia
Rob Benny is a music producer, songwriter, and composer from the NJ / NYC metro area. Found in 2018, Cucurbitophobia began its ascent with the release of "Tapestries of Terror" with fans calling is a masterpiece. Since then, Cucurbitophobia has been releasing a steady stream of music. To date Cucurbitophobia has released the albums "The Ghost Town on the Coast", "As All Eyes Set Upon You", "Dies Feialis: Awakening the Lemures", "Solstice: An Odyssey Through Seasons and Cyclical Successions", "Four Doors of Your Deepest Fears", the EPs "A Druid's Tale", "Nexus Insidias", "Ouija (Expanded)", "The Harbinger / Doppleganger", "All Hallow's Eve".