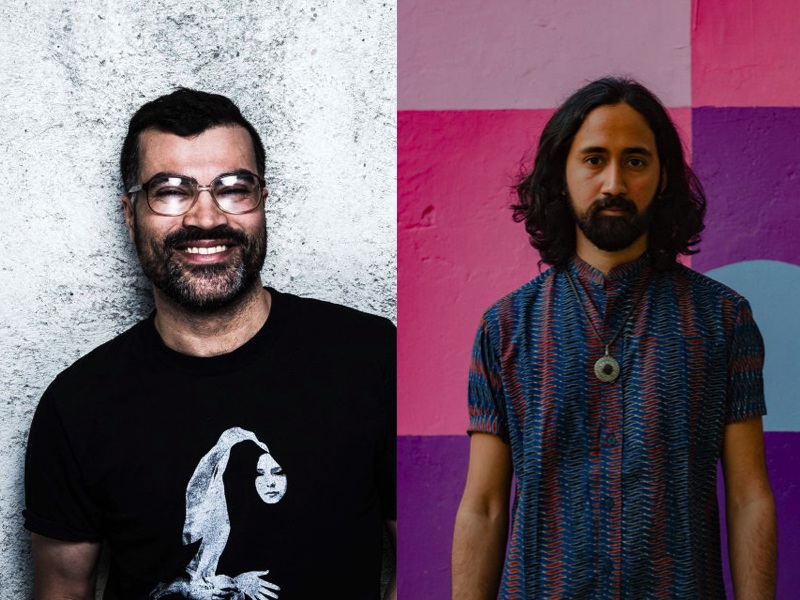 The two artists will premiere songs from an unannounced joint project at the London festival.
Auntie Flo and Rathisa – aka Sarathy Korwar – will take to the stage together at the inaugural Dialled In festival on 11 September. The two artists will perform side by side for the very first time at the highly-anticipated day and night event, debuting songs from a mysterious collaborative project.
Dialled In announced the joint performance yesterday (12 August). Taking to social media, organisers said: "Audiences can expect music which oscillates between jazz, fusion, futurism and percussive rhythms the two avant-garde artists have become renowned for in recent years".
The crew added that they were "honoured" to host the collaboration, which they went onto describe as "a project which fits into the festival's ethos: one of collaboration, community and cohesion, of bridging the gap between worlds towards a harmonious future".
Dialled In is a new London festival helmed by Daytimers – who we recently caught up with for Issue 122 – No ID and Chalo. The September event, alongside other Dialled In projects such as roundtable discussions and a mentorship programme, will showcase and celebrate South Asian culture and musical talent.
Head to the Dialled In website for event tickets and revisit our Daytimers feature here. You can also listen back to Auntie Flo's Sunday Mix below.