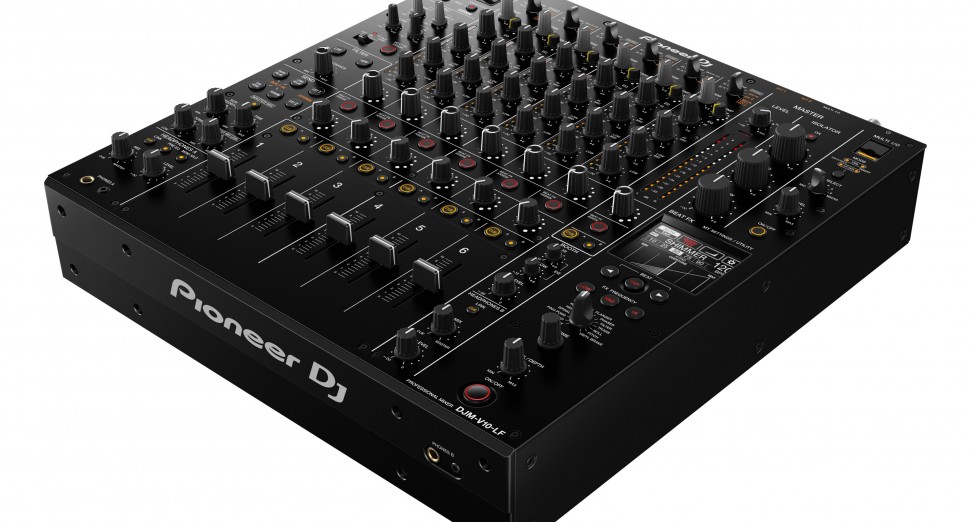 Pioneer DJ introduce long-throw fader version of the DJM-V10 mixer
Pioneer DJ has announced a new version of its flagship V10 mixer – the DJM-V10-LF. There are two main differences with the LF and the first is the most obvious – there's no crossfader.
The channel faders are extended to 60mm to take advantage of the extra space from removing the crossfader and Pioneer DJ has also added an extra fader curve for extra detail and more subtle control, depending on your preference.
The rest of the mixer is the same as the original V10, which we previewed in the video below. It costs £3,089 plus VAT.