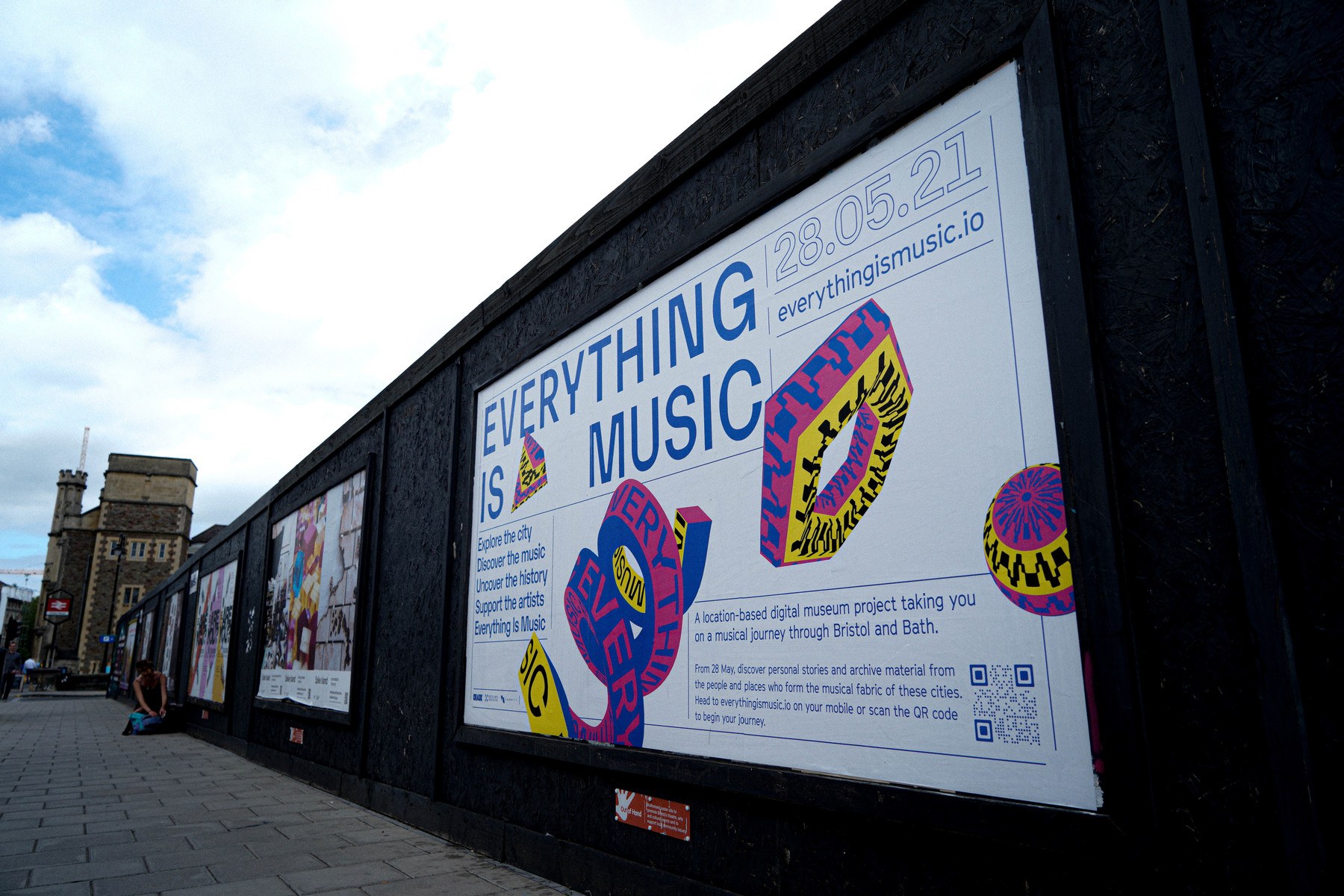 Digital museum project, Everything is Music, nominated for Digital Culture Award
The project has been shortlisted in the Digital Storytelling category.
Everything is Music, the location-based digital museum from Crack Magazine, the project's research lead, and technology company Landmrk – has been nominated for a Digital Culture Award. Presented by Arts Council England's Digital Culture Network, the series of awards celebrate tech innovation in arts and culture.
Everything Is Music launched May 2021. With a focus on our home region – Bristol and Bath – visitors can delve into the musical heritage of both cities through more than 250 geo-tagged locations, and stories told by the likes of Portishead, Pinch and Krust. By venturing from location to location physically, using the platform's interactive map as a guide, users can unlock podcasts, photographs, music, video and more specific to their surroundings, with a fusion of specially-commissioned pieces and archival works included.
Voting for the 2021 Digital Culture Awards closes on Friday (14 January). Find out more about the awards here and visit the Everything Is Music website to learn more about the platform. You can also listen to a Krust specialist mix below.
Everything is Music was funded by Bristol+Bath Creative R+D as part of the Creative Industries Cluster Programme from the Arts & Humanities Research Council. The app is free to use for three months, and users can make a donation to ensure the project can continue to run as an educational resource in the two cities.