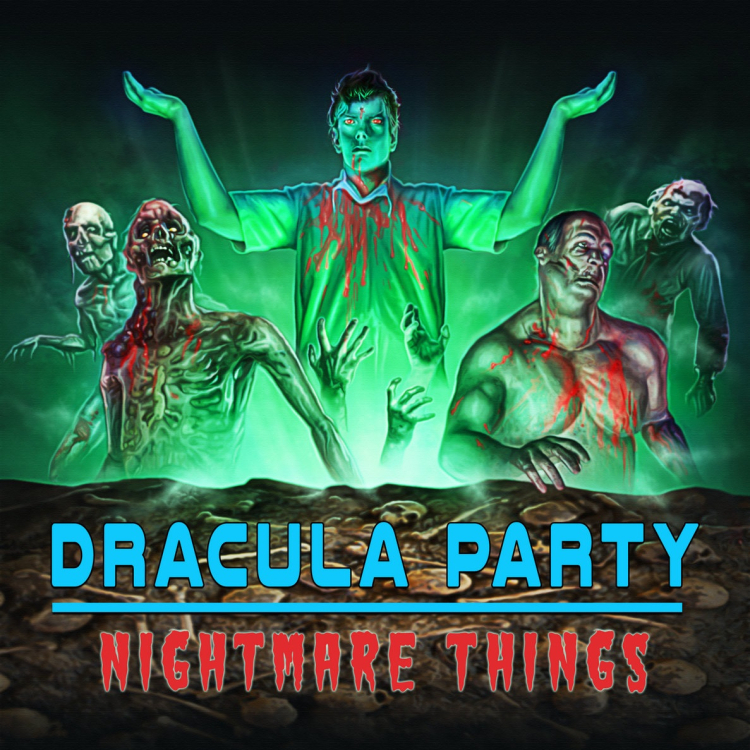 Dracula Party releases EP "Nightmare Things"
Horror-inspired industrial project Dracula Party has two exciting announcements leading into October. The first of which is that they have signed with record label Re:Mission Entertainment, and that their label debut is the EP "Nightmare Things". The EP contains the title track, as well as two in-house remixes of 'Hack-O-Lantern' and 'Trick or Treat'. This is but a tease of what's to come in 2023 when Dracula Party releases their next full-length album. You can stream / pre-order the EP below. 
Dracula Party is made up of Byron C. Miller (vocals, lyrics) and Chris Longo (music, mixing, mastering). Miller has always had a love for horror since he was a young lad; he performed in local bands while acting in various Haunt attractions (Universal Studios Florida, Halloween Horror Nights). He co-fronted God Module, and has directed two shorts (NIGHT, The Anatomy of Monsters), as well as a number of music videos for the likes of The Break Up, Cylab, Legion Within, and more. 2016 saw him become the lead singer and lyricist for the shock rock band Ghost in the Graveyard before returning to industrial with Dracula Party.