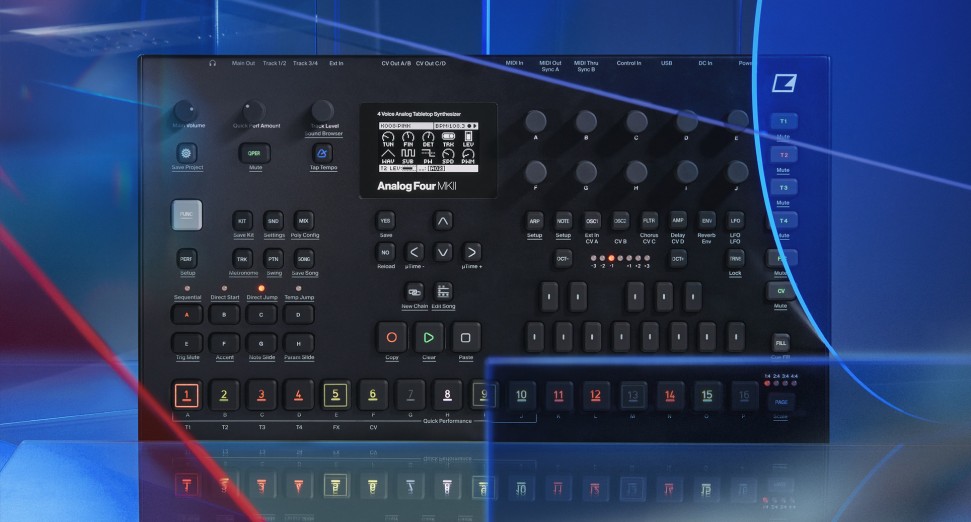 Elektron redesigns their Analog Four and Analog Rytm devices
Elektron has updated the designs and factory content of two of their most popular modern machines. The Analog Four four-voice polysynth and Analog Rytm drum machine and sampler have been visually refreshed, with a new-look sleek black aesthetic and backlit RGB buttons. 
Elektron has also added new factory content to the devices, with sound designers Eraldo Bernocchi, Lucifer's Aid, Spit Mask, and (d) glitched, as well as the wider Elektron team adding new patterns and kits.
The two units are some of Elektron's most popular hardware units – coming in at £1,199 for the Analog Four and £1,379 for the Analog Rytm.