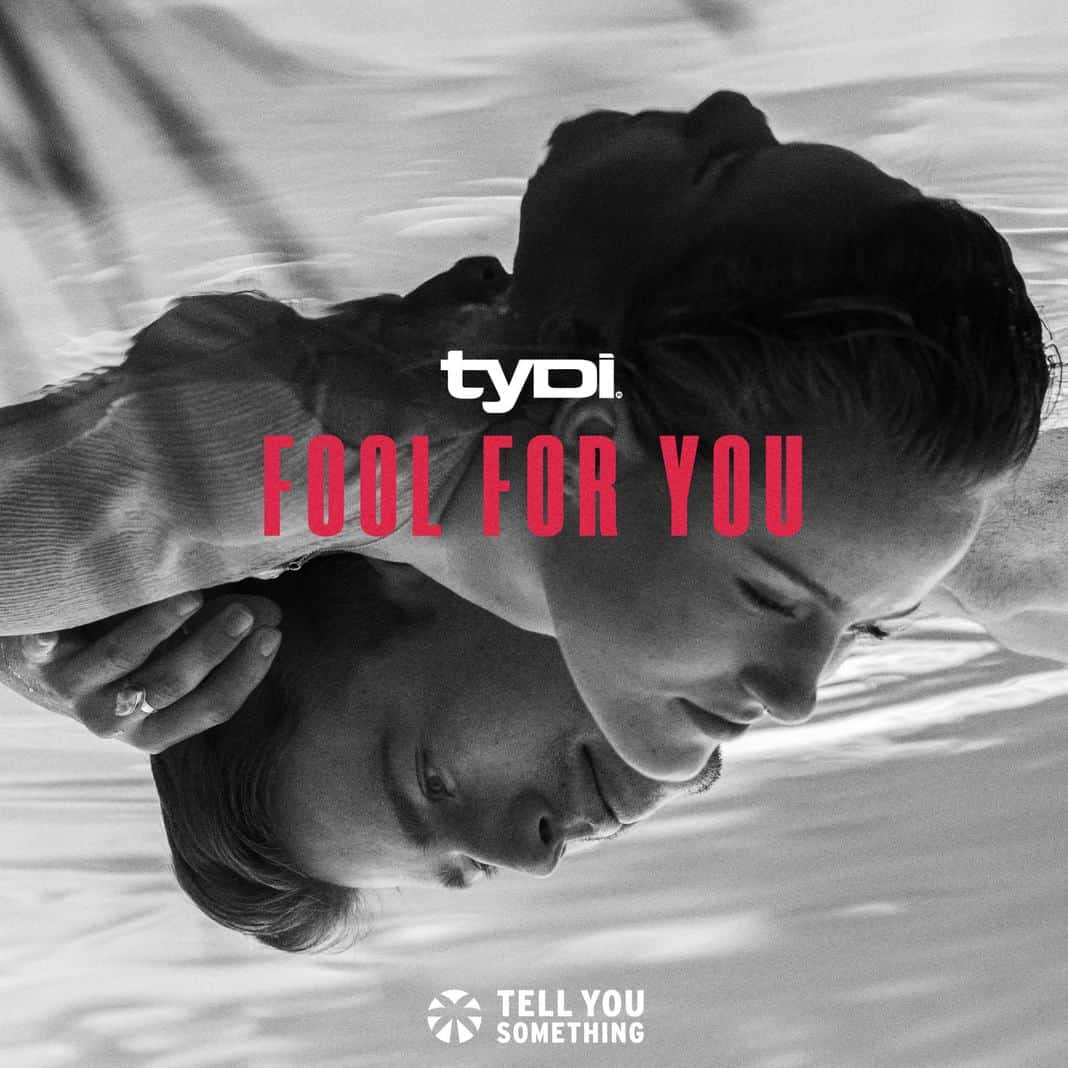 tyDi Unveils Impressive Standout Banger 'Fool For You'
tyDi offers up yet another impressive new single, titled 'Fool For You' out now onto Tell You Something records. 'Fool For You' has everything needed to be the standout banger that it is and marks another stellar release for tyDi this year.
'Fool For You' follows a complicated love story where one person is head over heels in love in an exhilarating yet intoxicating relationship. A relationship that may not be the best for them, but they just can't enough of the person! As the lyrics mention, "I know there is no turning back when you touch me/ we're flames burning to ashes, in your chains I feel free…every moment without you I'm safe but I want the rush of your dangerous love. Yeah I can't shake this, I'll never break away, I'll always be a fool for you." 
 tyDi: "'Fool For You' just has something special about it, it's got just the right amount of emotion, a little bit of sass and a badass instrumental section."
tyDi once again showcases his talented production skill and ear for music. 'Fool For You' is filled with a beautiful array of melodic beats and energizing instrumentals followed by a clean, energetic and uplifting drop. The emotive and powerful female vocals found throughout the song give 'Fool For You' a fun and edgy twist. 'Fool For You' will have you dancing non-stop whether that's in your bedroom, in the club or in the car. 'Fool For You' is a song that will forsure brighten up your day! Take a listen now!
Connect with tyDi: 
Facebook | Spotify | Instagram | Twitter | Youtube 
About tyDi: 
Through his extensive discography, which includes five full-length albums, countless singles and remixes, and numerous EPs across diverse genres on various labels from Republic to Armada, tyDi has topped global charts, toured the world and made an indelible mark on the music world. Last year, the prolific Australian producer/DJ made waves with his acclaimed collaboration with Grammy-winning composer Christopher Tin, resulting in the epic album Collide, 'a masterful navigation of orchestral and electronic elements' according to Dancing Astronaut. The album also received accolades in DJMag, The LA Times, LA Weekly, Earmilk and hit both the Billboard dance and classical charts. tyDi's tracks have received placement in the New Music Friday, Chill Tracks, Young Wild & Free, Dance Rising and Cratediggers Spotify playlists, as well as Apple's Trance & Progressive playlist. 2019 has found tyDi going from strength to strength, collaborating with the Grammy-nominated singer JES, progressive sensation Mat Fax, and remixing trance legend Andy Moor and Norwegian pop sensations Rat City, with a track that received airplay on Sirius XM BPM, Music Choice and C89-Seattle. 
TyDi has also contributed his own reimagined arrangements of some Disney most beloved anthems for the current 'Disney on Ice' world tour. He has also composed music for Stella Artois (for a Webby Award winning ad), Quickbooks (their 2019 Oscars ad) and Swarovski. He's composed music for an acclaimed PSA campaign for The Make-A-Wish Foundation and his music has appeared in Fox's 'Almost Family' TV series. For his film/TV/ad work, tyDi is represented by Fortress Talent Management.