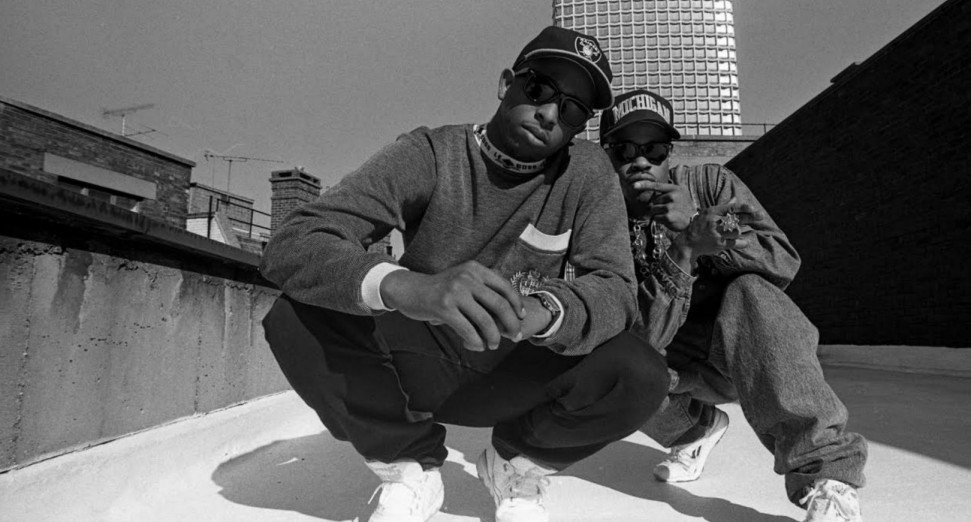 Gang Starr drop unreleased track 'Glowing Mic': Listen
DJ Premier has dropped an unreleased Gang Starr track. 
Following a recent appearance on Armand van Helden and A-Trak's Duck Sauce podcast, legendary Gang Starr DJ and producer, DJ Premier, has shared a bonus track from the forthcoming instrumental version of the group's most recent LP, 'One Of The Best Yet'.
The first album from the influential hip-hop group in 16 years, 'One of the Best Yet' features J. Cole, Ne-Yo Q-Tip, and Talib Kweli, and also marks the first full-length release from Gang Starr since frontman Guru's death in 2010.
The new track shared by Premier, titled 'Glowing Mic', features a verse from the late MC Guru. Premier told Rolling Stone that the song featuring Guru had initially been an original version of 'Mr. Gang Starr', and had been "stored away" in old recording sessions.
Check it out below.
Last year, DJ Premier also shared a music video for album track, 'Family and Loyalty', featuring archival footage of the late Guru.