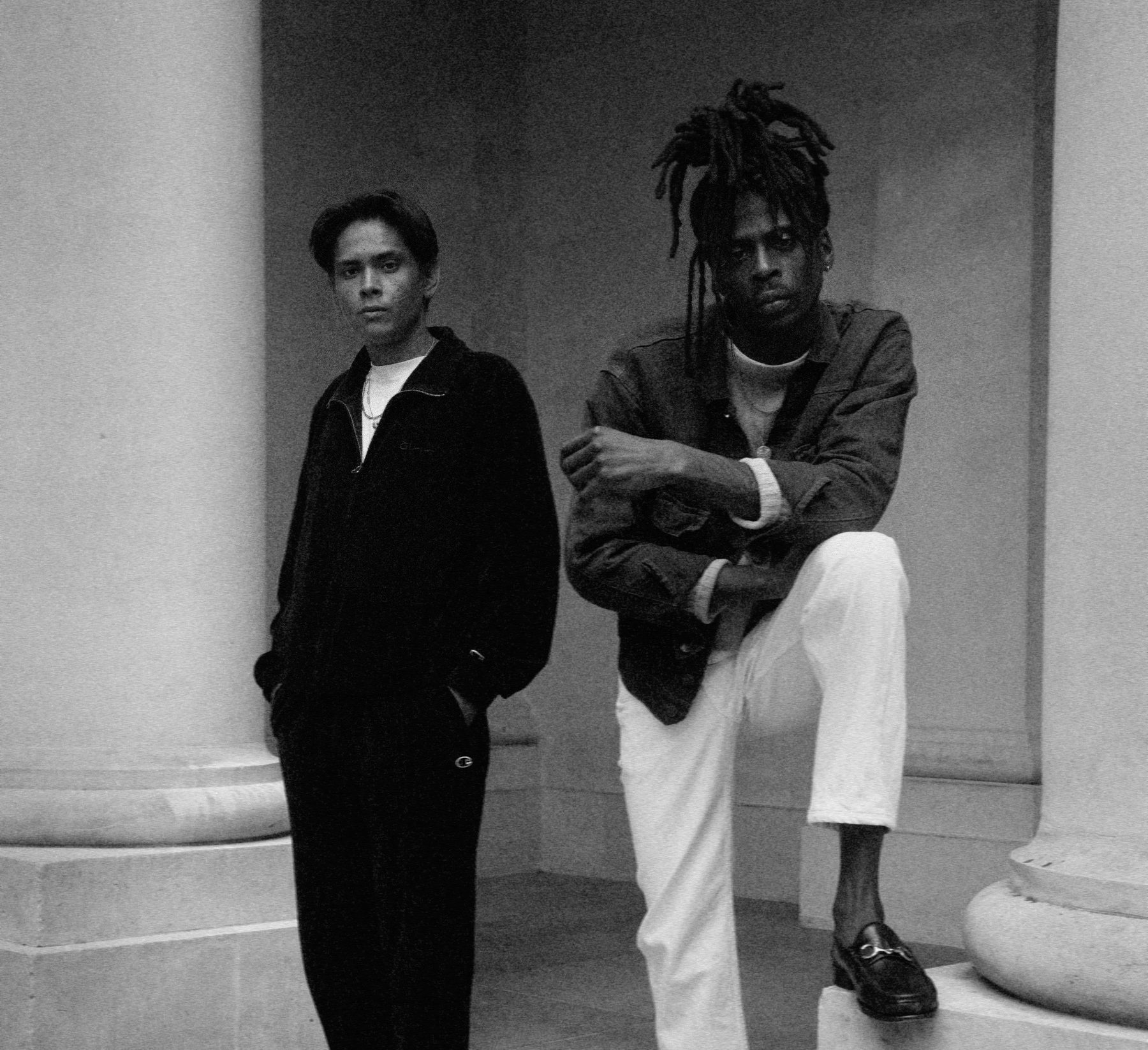 Goya Gumbani and Kiina share new single and video, Define Time
The track is accompanied by a music video directed by Ivor Alice.
London-based artists Goya Gumbani and Kiina have teamed up for new single Define Time, which sees the pair explore both individual and collective concepts of reality and time. The track comes ahead of Gumbani and Kiina's new collaborative EP Face in the Storm, which is set for release later this month on 22 November.
The music video is directed by Ivor Alice, who also recently worked with Gumbani on the video for his track Fix It, which was a collaboration with Joe Armon-Jones. Opening with a jam session, the visualiser is inspired by the 40s jazz scene and pays homage to historic jazz musicians, something which the track itself also centres – with Gumbani and Kiina acknowledging the legacy of artists who've paved the way for them.
Speaking on the track, Kiina said: After releasing our first record in 2020, we move the studio upstairs to the attic to switch the setting after recording for about a year in my room. Define Time is the first song that we made & I remember listening back the next day like wow.. Goya is really going crazy on this, straight off the bat it really pushed me on the production side of things. I'm really excited to share what we've been doing over the past couple years."
Detailing the essence of Define Time further, and the themes explored, Gumbani continued, " How do you value time? That's the question I want us to ask ourselves. Then, we may get to the truth of this reality."
Watch the video for Define Time in the player above.
Gumbani has also previously collaborated with Joy Orbison, providing guest vocals on the producer's debut project still slipping vol. 1, released last year.