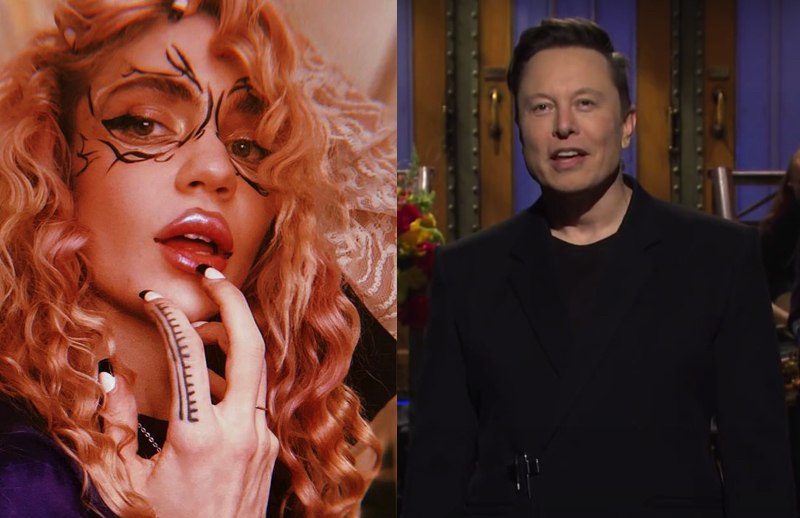 The Miss Anthropocene artist and the Tesla CEO – who began dating in 2018 – welcome their son X Æ A-Xii in May last year.
Grimes and Elon Musk have "semi-separated," the Tesla and SpaceX boss has confirmed.
"We are semi-separated but still love each other, see each other frequently, and are on great terms," Musk revealed in a new statement to Page Six. "It's mostly that my work at SpaceX and Tesla requires me to be primarily in Texas or traveling overseas, and her work is primarily in LA. She's staying with me now, and Baby X is in the adjacent room."
Musk also said that he and Grimes would continue to co-parent their one-year-old son, X Æ A-Xii, who was born in May 2020.
The former couple – who debuted their relationship in May 2018 – were last seen together at the Met Gala in New York earlier this month. Grimes took to the red carpet alone, however Page Six reports that Musk joined the Miss Anthropocene musician inside. Back in May, Grimes joined Musk in a Super Mario-themed Saturday Night Live sketch. Musk, who was hosting the episode, played Wario.
Grimes has yet to comment on the semi-split from Musk, who can be heard in the background of her most recent TikTok video.
@grimes##duet with @fettacheenie my new name is dog♬ original sound – b
Last month, Grimes revealed that Eartheater is set to appear on her "top secret new album". Find out more about the potential link-up here, and revisit the Grimes cover story.