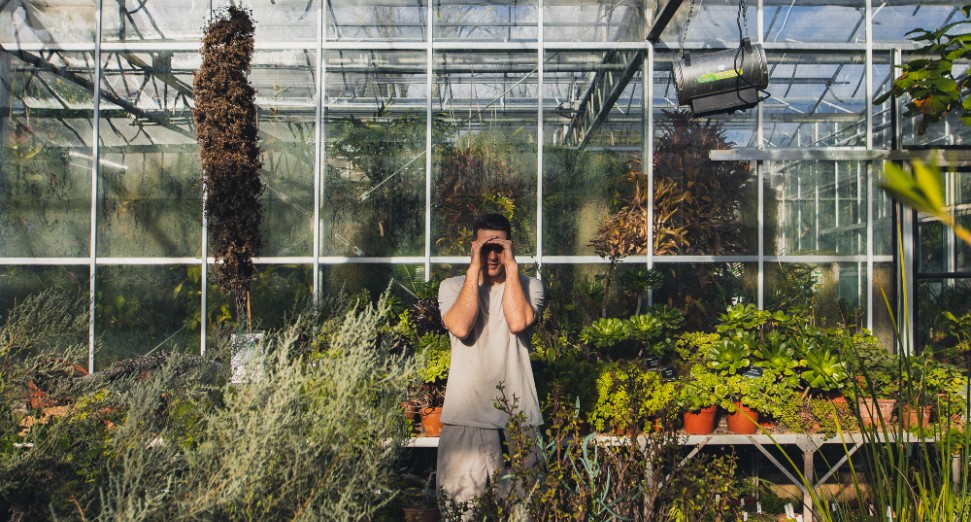 Hodge announces remix album for 'Shadows In Blue' featuring Anz, AYA, Surgeon, more
Hodge has announced details of a remix album for 'Shadows In Blue'.
The Bristol-based DJ and producer, aka Jake Martin, has has enlisted Shanti Celeste, Surgeon, Anz, AYA, Facta & K-Lone and Kush Jones for remixes on the album. Pressed on blue vinyl, 'Remixes In Blue' will be exclusively released via Bandcamp for a week from 4th December. A wider release is set for 11th December. 
As well as a stream of Anz's reworking of 'Lanes', check out the artwork and tracklisting below.
Comprised of ten original cuts, the 'Shadows In Blue' followed what Hodge called a "period of writing inspired by an unusual mix of sources; a newfound love of plants and gardening, reading science fiction, old prog-rock album covers and going to raves."
Revisit our feature interview with Hodge from April here.
1. Lanes (Anz's Hooover Remix)
2. Sense Inversion (Facta & K-Lone Remix)
3. Lanacut (Shanti Celeste Remix)
4. Shadows In Blue (Surgeon Remix)
5. Ghost of Akina (AYA 2010 All At Once Remix)
6. The World Is New Again (Kush Jones Remix)