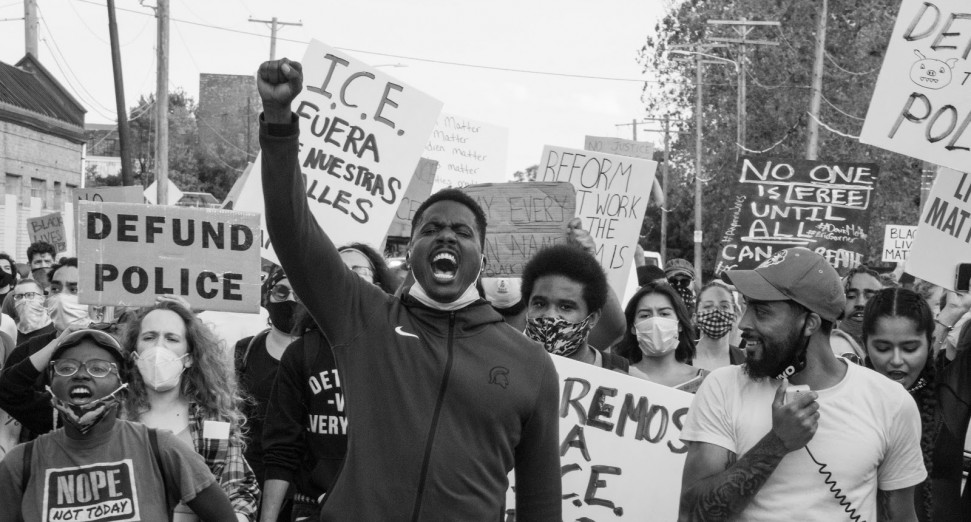 Inner City, Idris Elba and Detroit anti-racism organisation team up for new music video, 'We All Move Together': Watch
Inner City and Idris Elba have collaborated with youth-led organisation, Detroit Will Breathe, for a powerful new music video, 'We All Move Together'.
Directed by Kurt Schneider, the video was filmed in Detroit with hundreds of members of D.W.B – a collective born in the heat of the resurgence of the Black Lives Matter movement this summer. 
With some footage filmed during a protest, the video aims to promote unity by shedding a light on the work the organisation does to fight against police brutality and systemic racism in the city.
'We All Move Together' is the opening track of the album under the same name, released earlier this year by Kevin Saunderson's group, Inner City, featuring spoken word by Idris Elba.
Speaking about the video, Inner City & Idris Elba said: "With the challenges in Michigan, the US, and further afield, specific to what we are facing with the BLM movement, we deeply felt that we wanted to release a culturally significant and impactful video that not only embodies the message of the track, but that also directly benefits the Detroit Will Breathe individuals and collectives on the frontline of the movement in the city."
You can donate to the Detroit Will Breathe General Fund and Legal Fund here. 
Find out more about Detroit Will Breathe here.