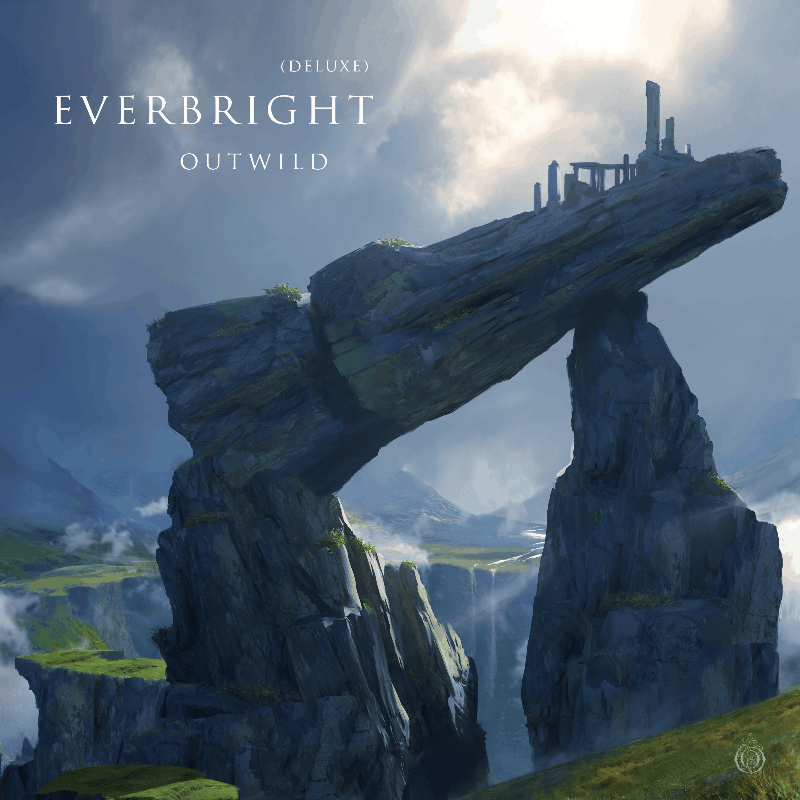 Inukshuk Coins New Moniker Outwild, Releases Deluxe Edition of 'Everbright' EP
Toronto-based dance music talent Outwild returns to the release radar with an exciting deluxe edition of his highly-successful 'Everbright' EP. The DJ/producer's original June-released six-track EP was met with widespread critical acclaim, enlisting several high-profile features from vocalist XYV, singer/songwriter Josh Bogert, and renowned electro-pop act The Ready Set. Known for quite some time by his previous Inukshuk moniker, the Canadian native's recent name change directly follows his set from Seven Lions' 'Visions 4' Twitch livestream event, in addition to a recent slew of exciting summer releases, such as 'Alive', his collaborative single alongside Meggie York, as well as his 2-track 'Wallflower' EP. Out now via Seven Lions' esteemed Ophelia Records imprint, the new deluxe version of the 'Everbright' EP features remixes from up-and-coming producers Vaance, N3WPORT, Miles Away, and AWAKEND, and is available to listen to across all streaming platforms.
The new deluxe 10-track 'Everbright' EP starts off with 'May You Always Be'. The tune immediately begins with a cinematically atmospheric intro, with resonant guitar strums rounding it out. The title track, 'Everbright', directly follows, as an upbeat, lively sonic endeavor that's larger-than-life in all the best ways. 'Before We Start' is next, and features a harmonious mixture of indie-pop and electronica, with a mellifluous vocal cut courtesy of XYV to accompany. 'Live In The Now', featuring Josh Bogert, and 'Broken Constellations' carry through the same feelgood vibe present in the first half of the EP, with 'The Way You Are' setting the tone for its end. The addition of The Ready Set truly makes the tune come to life, adding a unique early-2000's pop-punk flair that pairs perfectly with the larger-than-life melodic dance music qualities.
Kicking off the new remixes, Vaance's interpretation of 'The Way You Are' is a shimmering, fresh new take that lends a dreamy quality to the track. Several distorted, glitchy drops ensue, topping off the high-octane remix. N3WPORT shifts the tone, presenting a larger-than-life, heart-fluttering rendition that's equal parts emotion and energy. Miles Away maintains this exhilarating energy with his remix, featuring several emotive buildups and soaring bass drops. AWAKEND finishes the deluxe EP with his take on 'The Way You Are', a hard-hitting melodic dubstep masterpiece that's rife with palpably raw emotion.
Stream the deluxe version of 'Everbright' here, or find it below on Spotify!