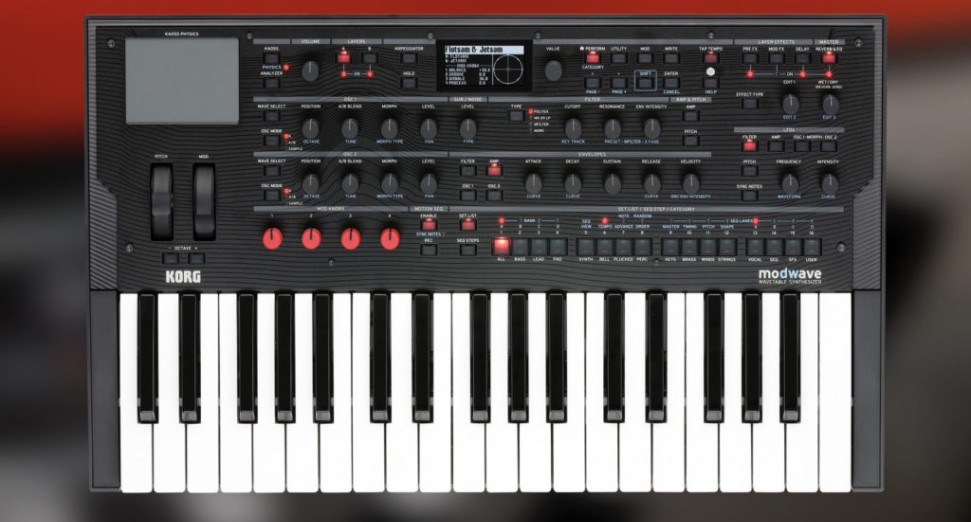 Korg announces new modwave synth – wavetable reimagined
Korg has announced a new synth called the modwave, building on Wavestate synth announced in 2020. The modwave takes things further, expanding on Korg's already rich legacy in wavetable synthesis to offering a new Kaoss Pad-style X/Y pad for creating 'Kaoss physics' and an upgrade to their motion recording feature. 
The modwave inspired by Korg's original DW-8000 synth, combining analogue filters with wavetable oscillators. Of the new synth, Korg said: "modwave builds on the DW legacy and transforms it into a modern monster synth, featuring incredibly deep wavetable oscillators, gorgeous filters, wildly flexible modulation, unmatched polyphony, comprehensive pattern sequencing, and immediately satisfying hands-on control". Modulation is the name of the game, with the aforementioned Kaoss pad coupled with four envelopes, five LFOs, dual mod processors, and two key-track generators. It also features a multi-gigabyte PCM sound library and 32 voices of polyphony. 
By all accounts, it's a very powerful synth, and it's good to see more manufacturers expand beyond subtractive synthesis into something more unique. The modwave costs €799 with the release date to be announced.