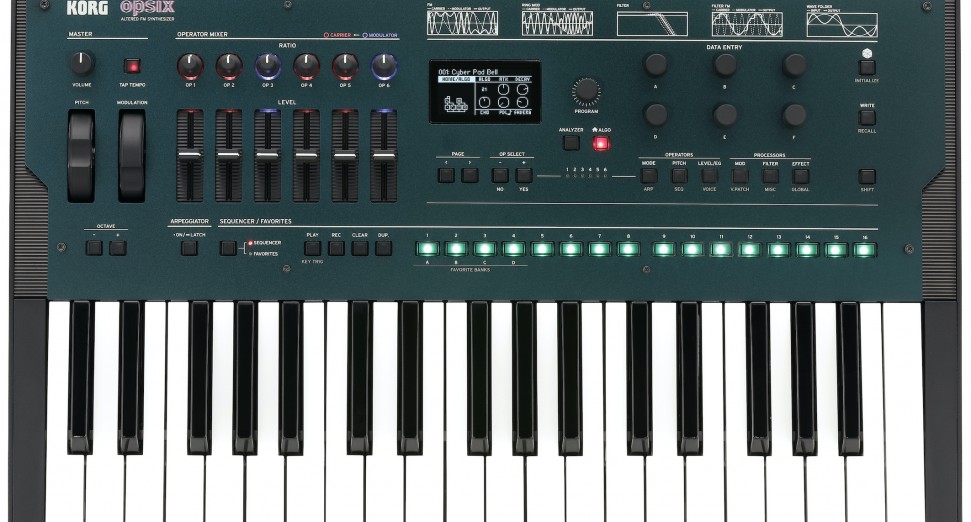 Korg introduces new DX7-style synth opsix
Korg has introduced a new hardware synth called opsix. The FM synth uses the same form factor as its range of minilogue and monologue synths and promises to make the notoriously difficult form of synthesis easier to program. The opsix offers six faders and knobs that represent each operator, with a diverse option of waveforms and timbres, as well as a filter that introduces more subtractive synthesis features. 
Roud back there's MIDI DIN, USB and a stereo output. Thre's also 30 different effects on board including EQ, chorus, flanger, phaser, stereo delay and reverb. Much like the other synths in the 'logue range, it features an OLED screen for basic editing and waveform info. It's extra useful for FM synthesis so users can see the harmonics and individual waveforms using the built-in oscilloscope. 
There's a built-in six-voice polyphonic note sequencer that can also step parameters for sequencing modulation. If you're still not keen on programming FM synthesis, the randomise will adjust parameters randomly for instant unpredictability. 
The opsix costs £699 and will be available in December. Watch the video below for more.