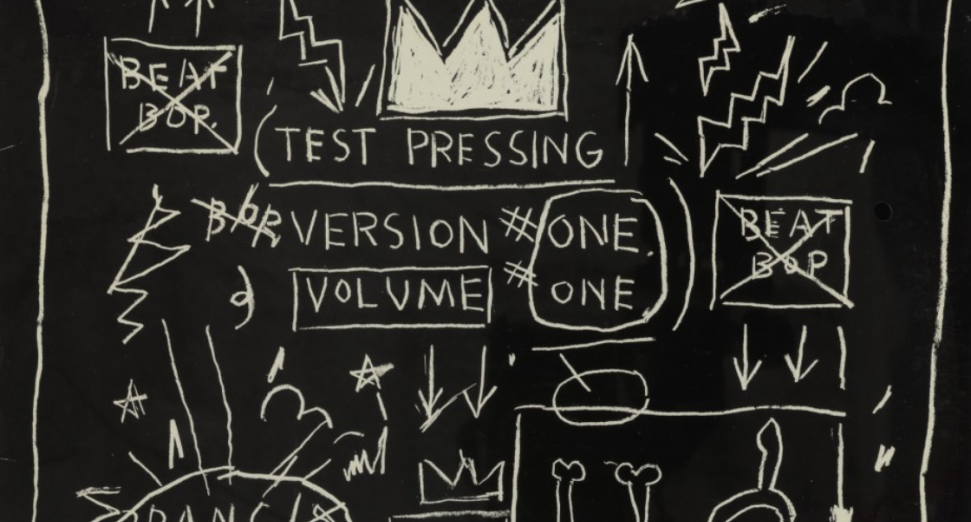 Legendary hip-hop record sells for $126k at Sothebys
A legendary hip-hop record has sold for $126k at auction.
In a recent auction at Sotheby's, 'Beat Bop', a record which has long been sought after as the "holy grail" of hip-hop vinyl, sold for $126,000 after an estimated sale price of $2,500 – $3,5000.
The record, one of 500 copies worldwide, was released in 1983. Gray co-founder Jean-Michel Basquiat, who produced, directed, and issued the Rammellzee vs. K-Rob 'Beat Bop' 12" on his own Tartown label, also designed the cover and label artwork.
You can read about the story of the record via the Sotheby's website, which also reveals that the seller of the lot is donating 100% of their sales proceeds to The Archive of Contemporary Music.
(Photos via: Sotheby's)
The Notorious B.I.G's iconic plastic crown sold for almost $600,000 at a Sotheby's hip-hop memorabilia auction in New York last week.