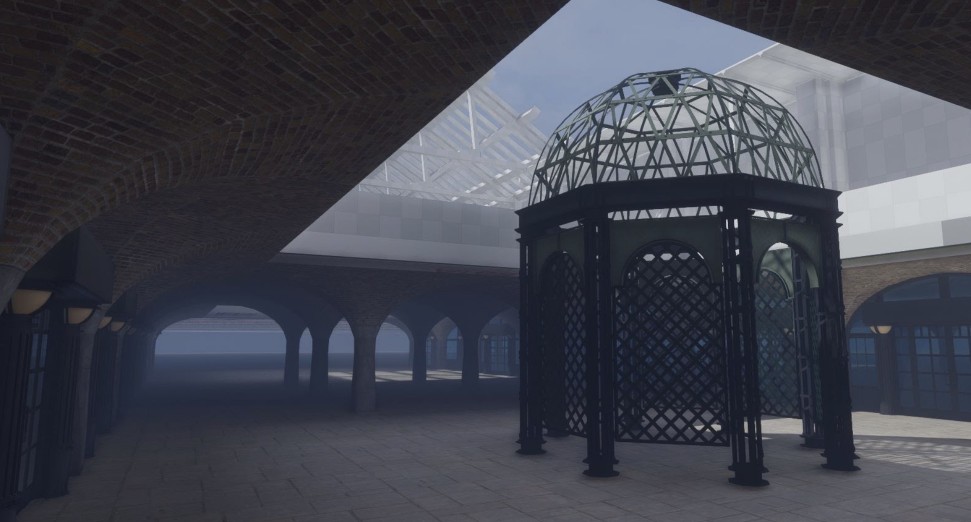 LWE announces Tobacco Dock Virtual rave and gaming experience
LWE has announced a Tobacco Dock Virtual rave and gaming experience.
London party and festival promoter, LWE, has announced a new hybrid music event at their usual stomping ground of Tobacco Dock, except this time, it's virtual.
Inviting both music lovers and gamers to Tobacco Dock Virtual, the event will offer gaming options alongside the regular  LWE rave experience, with pre-parties and after-parties also scheduled around main shows.
Developed with Sansar, a virtual live events platform, Tobacco Dock has been recreated in detail in VR, and the platform will be available to access on mobile, Mac and Windows operating systems, PC or VR. Live-stream and media partner, Beatport, will also broadcast sets across Facebook, Youtube, Twitch and Beatport.com.
"TDv is our next step in the evolution of LWE and the development of our long-term event concepts where we see virtual worlds sitting alongside the real world," Paul Jack, director at LWE, said in a press release. "Tobacco Dock has hosted some of our most exciting shows and led the way in the UK for vast daytime events. This next step on our journey will pave the way for hybrid events within a fully immersive digital and physical space, providing a huge new platform to showcase music."
Tobacco Dock Commercial Director,  Jonathan Read said: "Tobacco Dock is excited to be working alongside our long term partner LWE to develop a cutting-edge virtual venue that will enable remote audiences to have a truly immersive, rich experience with the attributes of being present without the travel. It is a bold new step on our journey to make Tobacco Dock a global destination for music, cultural, fashion and tech events."
Details for the opening weekend at Tobacco Dock Virtual will be revealed on Tuesday 9th February. In the meantime, you can find out more about the new concept and create a TDv account here.
Tobacco Dock ranked at No. 38 in DJ Mag's Top 100 Clubs Poll 2020. A Grade 1 listed, bonded warehouse that was built in 1812, and previously used to store precious goods from the New World, Tobacco Dock is now an otherworldly London venue of magnitude that demands your attention. Comprised of three main rooms — The Great Gallery, The Terrace (also known as The Little Gallery or Gallery), and The Car Park — structurally it has remained the same in the past year. However, there are constant tweaks and shifts in the production layout and décor of rooms as a treat for returning punters.