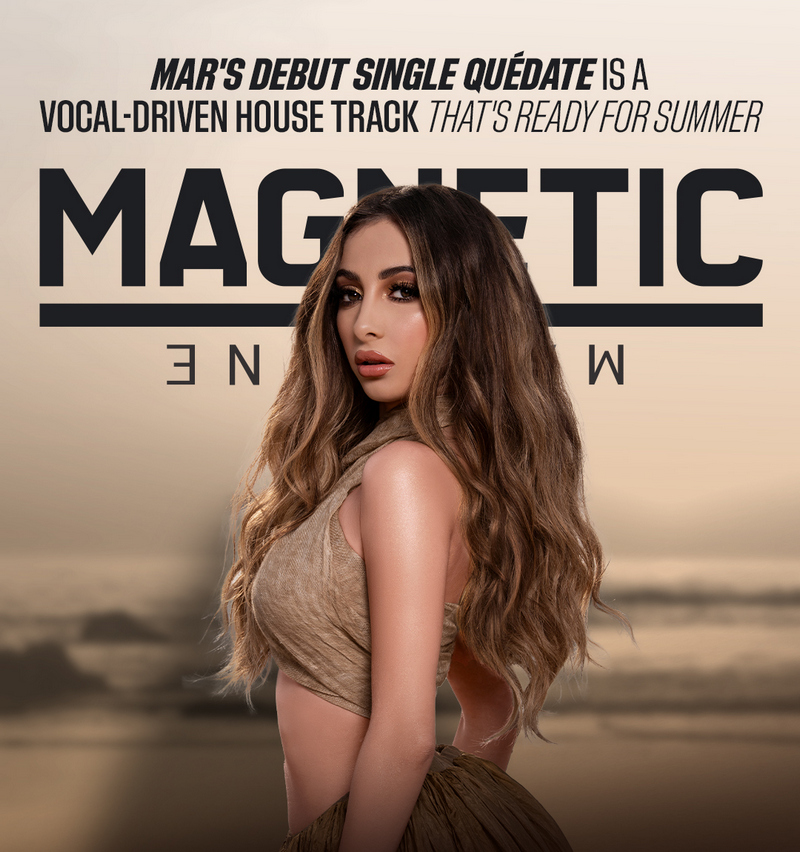 MAR Inspires Fans With Debut Single "QUÉDATE"
After releasing her debut single "QUÉDATE," MAR has been leading the charts as one of the hottest pop prospects in the industry. Equipped with decades of musical experience, the Latino Queen makes her mark on the genre as she becomes the face of Latino Pop worldwide.
The talented artist acquired her unique fusion style from her Cuban father and Mexican mother, who were adamant about MAR becoming a musician. A household full of music lovers, MAR started playing different instruments from the age of just six and never looked back since. Another medium that helped her gain confidence on stage was modelling, another field that witnessed the multi-talented artist' excellent skills.
As MAR now makes her way to the top, her flavorful music channels nothing but positive and romantic vibes, an evidence when listening to her single "QUÉDATE." With over 4 million views on YouTube and hundreds of thousands of streams, the reasons why so many people are already connecting with her music are crystal clear!
Follow MAR on: Instagram – Facebook – Spotify – Twitter – YouTube