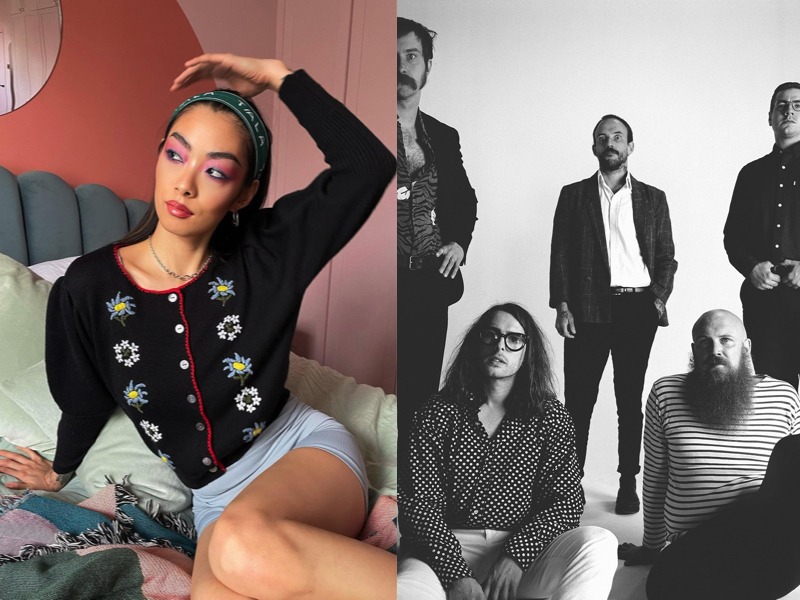 Rina Sawayama and IDLES are the latest artists to take on tracks from Metallica's 1991 LP The Black Album, which the band are celebrating with a sprawling covers project entitled The Metallica Blacklist.
In the latest covers drop, Bristol band IDLES share their take on The God That Failed, while Sawayama unleashes a thrilling version of Enter Sandman. Taking to Twitter to announce the new cover, the London-based artist assured fans that she "100000% understood the assignment". Scroll down to listen to both renditions.
The Metallica Blacklist is slated for release on 10 September. The 53-track tribute album features "unique interpretations" of songs from Metallica's seminal self-titled LP, known as The Black Album, which turns 30 this year. Artists such as Phoebe Bridgers, St. Vincent, Slipknot's Corey Taylor, The Neptunes, Moses Sumney, Miley Cyrus, Chase & Status featuring BackRoad Gee, and Mac DeMarco have also contributed to the project. Metallica are also reissuing The Black Album to mark its anniversary. The reissue will drop on 10 September alongside the tribute album.
Check out both covers below, and revisit IDLES' The Collections cover story.