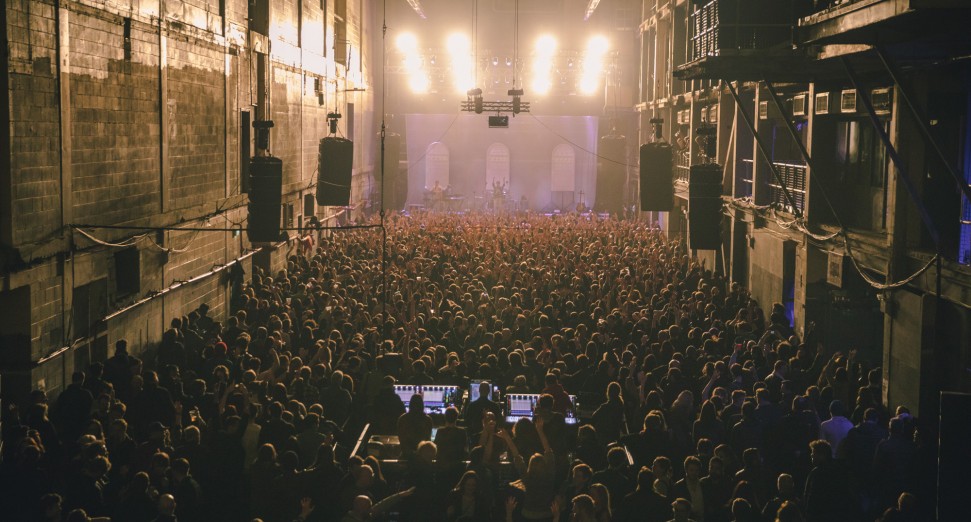 New Batman movie features scene filmed in Printworks
DC's forthcoming Batman movie, simply titled 'The Batman', features a scene filmed at London's Printworks.
The Surrey Quays venue's vast main room is recognisable in the background of the film's latest trailer, which was the first teaser to be unveiled for the Matt Reeves-directed film ahead of its debut in cinemas from March 2022.
In the scene featuring Printworks, a number of background revellers can be seen enjoying themselves inside the venue, though one suspects that it wasn't quite packed out with the 5,000-plus-strong crowd that the club frequently draws in each weekend.
Southwark News originally reported sightings of a "bat signal" over Canada Water in February of this year, which was the first sign that filming for the movie was taking place in the area. Photos of filming taking place more widely in South London, including Robert Pattinson on set, were also shared by the Evening Standard early last year.
Originally set for an earlier release, the film's debut in cinemas was postponed due to the COVID-19 pandemic. You can watch the trailer, including the scenes from Printworks, below.
Printworks is currently open for its autumn and winter season, with the line-ups for the next few months having been released in August.
Noisia will play their last ever show at the club this December.