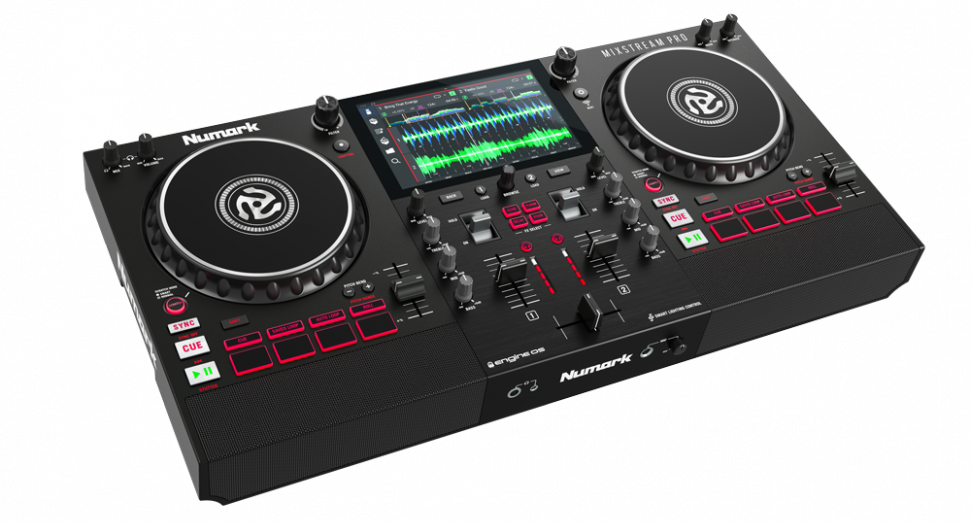 Numark announce new standalone DJ unit MixStream Pro
Numark has announced a new DJ hardware unit, the MixStream Pro. It's designed to be used without a computer and can stream music from multiple sources including Beatport LINK, Beatsource LINK, TIDAL and SoundCloud Go+. Tracks are buffered to an internal memory system so they won't drop out if you lose connection. You can even use Dropbox to store your music and access it straight from the device without a computer.
There's also two USB ports and an SD card slot to load your own tracks from your collection. You can also connect the device to a computer to control Denon DJ's own PRIME DJ software.
The unit is made up of two six-inch jogs, a seven-inch touch screen, three-band EQ, two channel faders, eight performance pads to cover looping, hot cueing and more. There's four built-in FX and even built-in speakers for on-the-go performance. The usual cue, play and sync controls and LFP per channel are also present.
There's balanced XLR and RCA outputs and dual size headphone ports around the front. There's even a quarter-inch microphone input.
The MixStream Pro will cost £499 – a pretty amazing price for all the features. Find out more in the video below and on the Numark website.