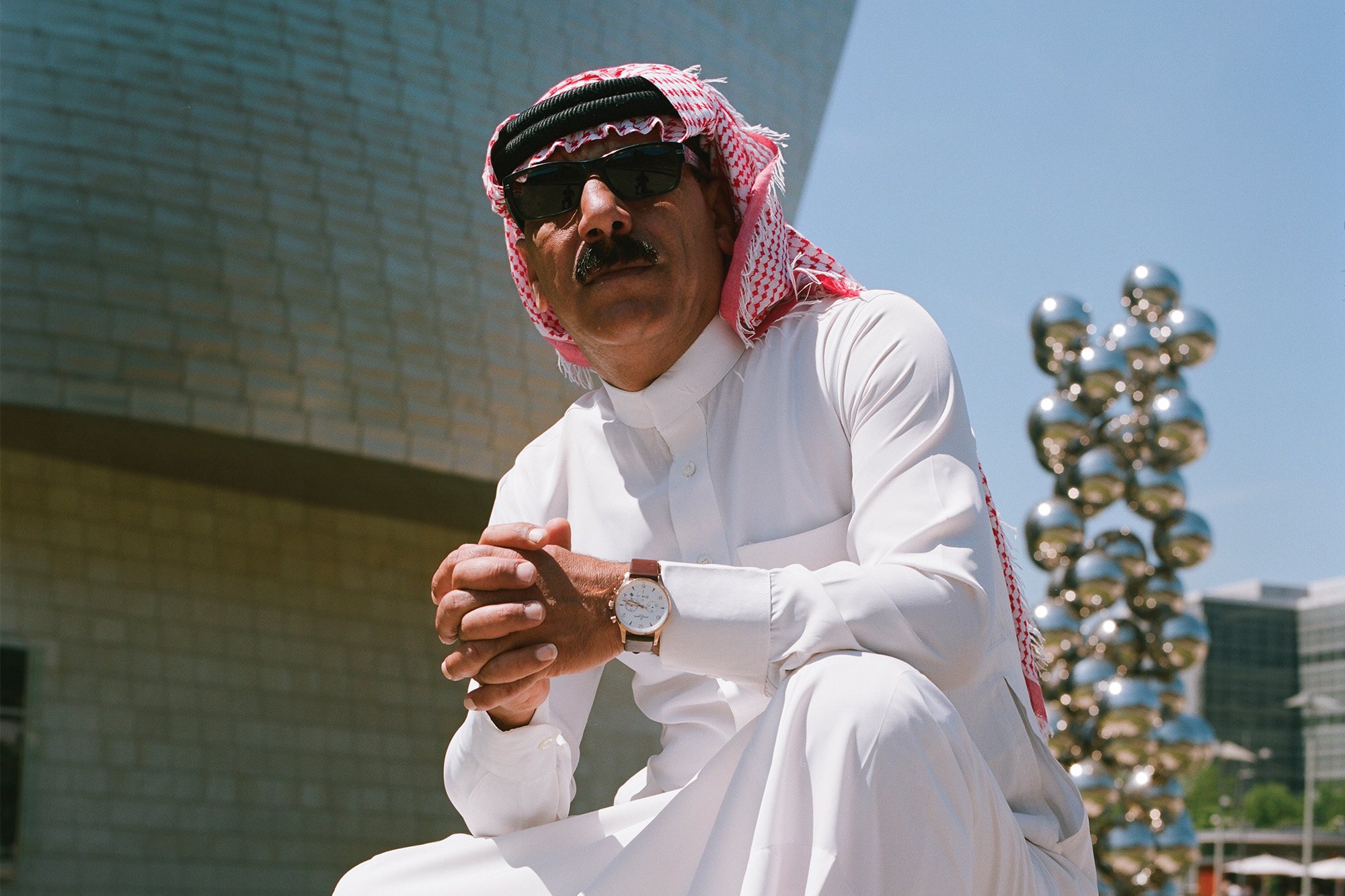 According to local media outlets, the Syrian singer was arrested during a raid on his home in Urfa, in the south east of Turkey.
Syrian artist Omar Souleyman has reportedly been arrested in Turkey on terrorism charges. As Turkish news outlets such as Kronos and Gazete Duvar report, the singer was detained following a raid by local forces on his home in Urfa, where he's lived since fleeing from Syria's decade-long civil war in 2011. The city is in the south east of the country, and is close to the Syrian border.
The artist, real name Omar Almasikh, is accused of being a member of the Kurdistan Workers' Party (PKK). The group is recognised as a terrorist organisation by Turkey, the US and the EU.
Souleyman was taken to Mehmet Akif Inan Training and Research Hospital for a health check following his arrest, Kronos reports. He was then taken to the Provincial Gendarmerie Command for questioning.
Global news agency AFP claims to have spoken to Almasikh's manager, who said that police were questioning the artist about a local media report that alleged he had travelled to a region of Syria controlled by an offshoot of the PKK called the YPG. The manager, who asked not to be named, also said that he expected Almasikh to be released later today (17 November).
We will continue to update this story as more information comes in.