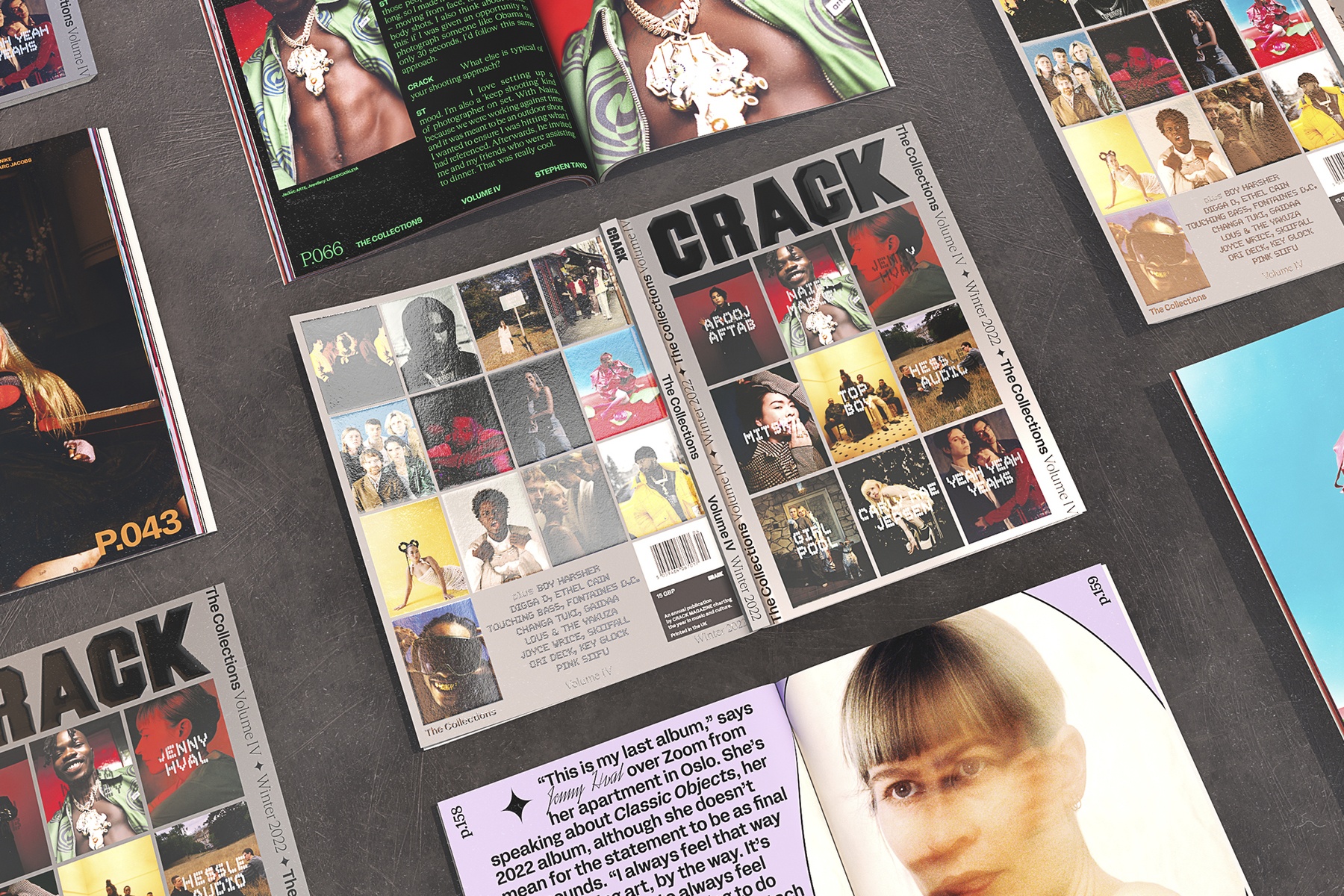 Our latest limited edition annual, The Collections, Volume IV, is here
The Winter 2022 annual focuses on the creatives behind some of this year's standout shoots.
We're proud to share the next edition of the The Collections, our limited edition publication compiling the best articles and photography of the last year.
The new issue, The Collections Vol. IV, launches today (17 November) and is in stores from 24 November. This year's collectable annual showcases behind-the-scenes insights from some of our best features and imagery from 2022. This includes landmark covers such as Top Boy, Mistki, Carly Rae Jepsen and Hessle Audio as well as shoots with artists such as Lous and the Yakuza, Gaidaa and Girlpool.
The Collections was started up in 2020, during the pandemic, as a way to publish our best features at a time where we couldn't print our monthly magazine. Since then, we've continued to use the publication as a space to celebrate and spotlight the work we've shared in the months prior. Our fourth edition focuses on the creatives and shoots that make our monthly magazine, in addition to some unpublished imagery, honing in on the global network of photographers we work with.
Behind-the-scenes features in The Collections Vol. IV include an interview with ONDA – the photographer behind our May issue cover with Digga D – as well as interviews with artist Ethel Cain about self-shooting, and photographer Stephen Tayo about the Naira Marley cover shoot, Lagos and its creative scene, respectively. There's also a profile with Lynn Hayleigh (O-Ke) who photographed Touching Bass and a chat with duo Boy Harsher about filmography.
The magazine, which is on-sale from 21 November and in shops from 24 November, also includes Crack Magazine Supporters names printed in the credits.
Pre-order The Collections Vol. IV here.