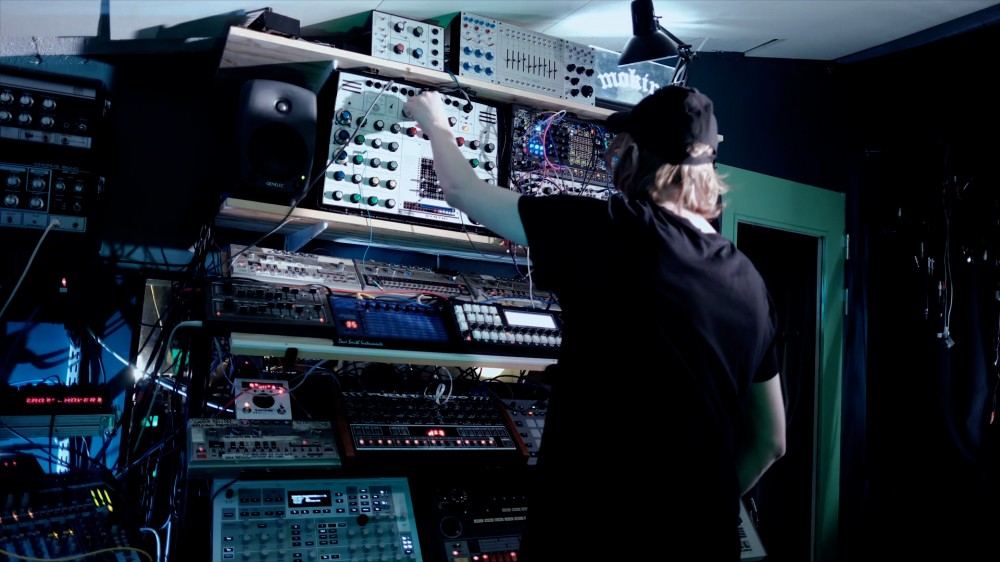 Patch Notes: TM404
An experimental dub techno session from Andreas Tilliander's studio.
Swedish producer Andreas Tilliander started out as one of the '00s glitch scene's most notable artists, but for the past decade he has created dub techno-inspired music with his extensive collection of modern and vintage hardware under the TM404 alias.
Tilliander's latest album as TM404, Syra, features a number of high-energy techno tracks for the club. However, it also contains the kind of dreamy acid dub tracks that characterised the project's self-titled debut from 2013, as Tilliander was restricted to a small collection of equipment while recording part of it during an artist residency in Berlin.
On this week's episode of Patch Notes, filmed at his studio in Sweden, Tilliander has access to his full range of equipment and records an experimental dub techno set that makes use of everything from an EMS Synthi A to Elektron's Analog Rytm.
Syra is available now on Bandcamp.
Filmed by Lisa Ulfves and Kristofer Ulfves