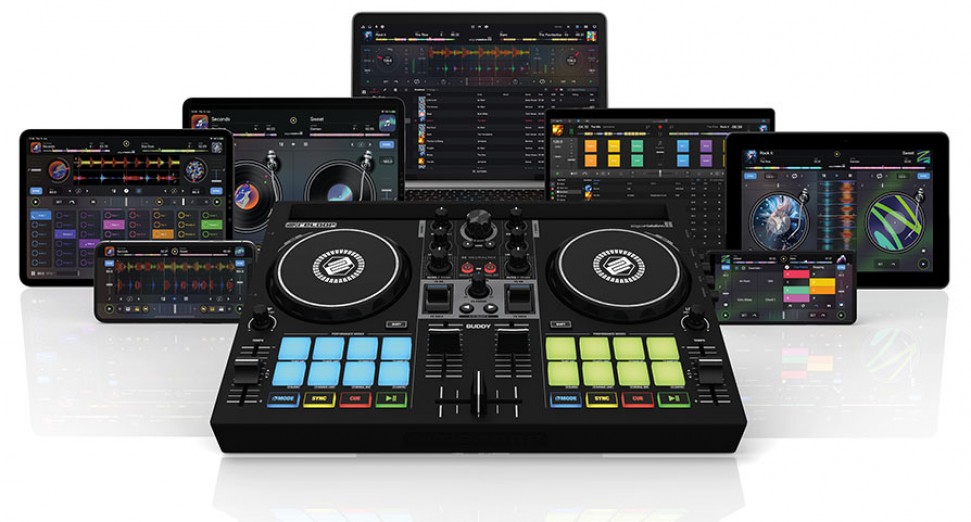 Reloop announce new portable djay controller Buddy DJ
Reloop Buddy is a new compact two-deck Algoriddim djay controller for iOS, iPadOS, Android, Mac and PC platforms. Reloop and Algoriddim have partnered up to create the Buddy DJ controller designed to offer the tightest integration possible with the Algoriddim djay app. 
Small by nature, the controller is still feature-rich and can be used by DJs from beginners to professionals alike. The Reloop Buddy offers DJs full control over their mixes thanks to advanced features including the intuitive pad section consisting of eight performance modes (hot cue, auto loop, touch FX, sampler, slicer, bounce loop, Neural Mix, looper), dedicated loop controls, a flexible effect section with FX paddles (hold and toggle), and responsive jog wheels for precise mixing and scratching.
The new controller is built from quality, durable materials, and its space-saving, highly-portable design makes it perfect for various DJ scenarios including home setup, mobile use or while travelling. The built-in device slot can hold smartphones and tablets up to 12.9-inches, which keeps things all nice and tidy. The Buddy has RCA master out and a 3.5mm headphone port, as well as a USB A input and B output for connecting to computers. The Buddy DJ costs £199 and is available now.