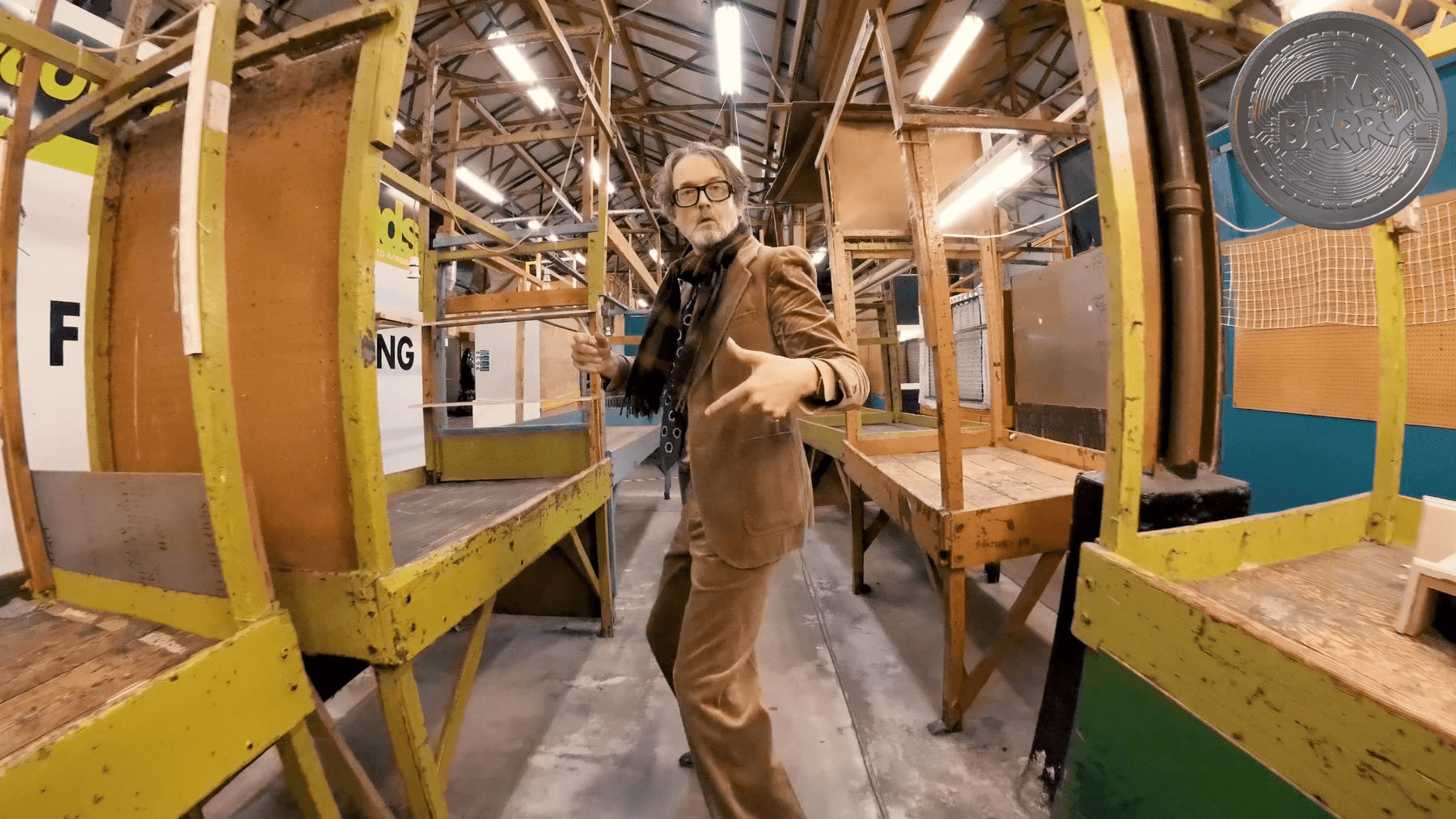 The new video was directed by grime favourites Tim and Barry, and filmed over two days at last month's COP26 conference in Glasgow. We're premiering the nine-minute visual exclusively on Crack Magazine.
Back in November, UK DJ and producer Riton unveiled a collaboration between his Gucci Soundsystem project (which he helms alongside Ben Rymer) and Pulp's Jarvis Cocker. The track, entitled Let's Stick Around, was billed by Cocker as "the world's first sustainable banger" and was released to coincide with the end of this year's COP26 climate conference.
Cocker lends his distinctive voice to the floor-friendly track, with themes of unity and togetherness explored lyrically. "When Ben and [Riton] approached me with the idea behind the track, and asked if I wanted to be involved, it was an easy answer," says Cocker. "Anybody with any sense is passionate about the climate emergency. It seemed appropriate to unleash it on an unsuspecting world during COP26."
The track's accompanying visual, which we're premiering here today (2 December) on Crack Magazine, places Cocker at the forefront as well. The video was filmed in Glasgow on the premises of COP26 and features direction from Tim and Barry – the celebrated duo who've spent the last two decades documenting London's grime scene and beyond, capturing the rise of countless influential artists and emerging underground sounds. It stars Cocker, of course, who can be seen dancing to the track as he darts around abandoned market spaces. His theatrical performance is spliced with interview footage featuring COP26 protestors.
"The song was written as a collaboration with the idea of being a positive message in the face of the climate crisis," Riton and Rymer explain over email. "We knew from the start of the project that we didn't want the focus to be on us, so making the film and using our small amount of time to platform the protestors was a no-brainer. Having Jarvis knock it out of the park with his live one-take performance was the icing on the cake which pulled the whole thing together."
Speaking on their participation in the project, Tim and Barry said they loved the track "immediately" and were eager to be involved. "It was Ben [Rymer] who had an idea of platforming COP26 protesters in a positive light, which we thought was a great idea," the pair state. "When we found out Jarvis was performing in Glasgow during COP, we decided to supplement this with a live one-take performance video of Jarvis in the style of our 'No Miming' series. It made so much sense for us to be in Glasgow and made the track all the more important. We spent two days interviewing protestors, some with unbelievable stories and motivations, before we caught the one take of Jarv."
Watch the Let's Stick Around video in the player above.