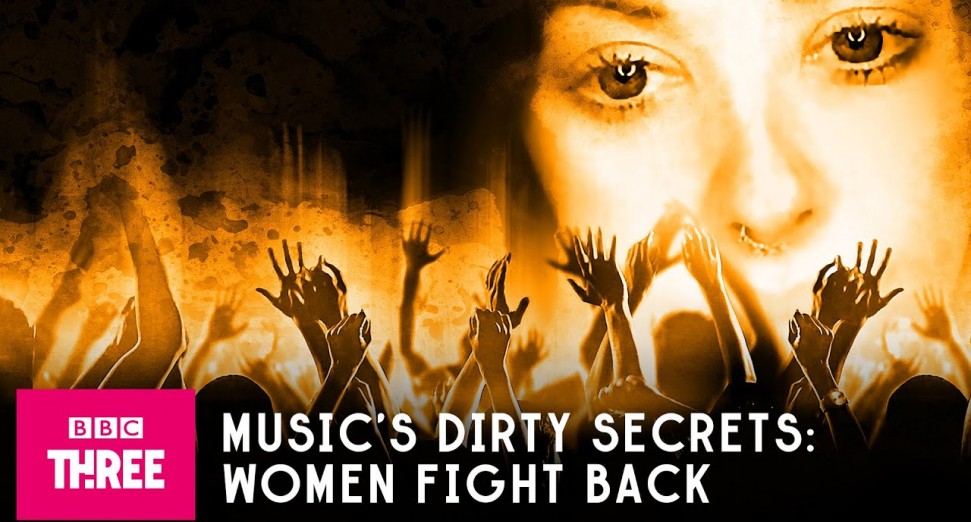 Sexual assault in music industry investigated in new BBC documentary: Watch
Content warning: This article contains information relating to sexual assault.
 A new BBC documentary investigates how allegations of assault and abuse against women are dealt with in the music industry. 
Music's Dirty Secrets: Women Fight Back is available to watch for free now via BBC iPlayer. It investigates reported cases of assault and abuse involving Erick Morillo, Octavian and grime MC Solo 45, who was recently sentenced to 30 years in prison on four charges of rape and holding women against their will. 
The documentary features an interview with Kristen Knight, who brought rape charges against Erick Morillo in September 2020, following a reported incident in Morillo's Miami home in December 2019. Speaking to reporter Tamanna Rahman, the 32-year-old DJ describes Morillo's behaviour on the night of the incident as being "like Dr Jekyll and Mr Hyde". "He immediately started coming on to me and I told him, 'I'm not comfortable'," she continues, "and it eventually got to the point where I was so uncomfortable that I left."
In December 2019, Kristen and Morillo (who died in September 2020) both DJ'd at a private party in Miami, Florida, before she and another woman she had befriended that evening went back to his home. In a police report released at the time, it was stated that Kristen resisted sexual advances by Morillo, before becoming intoxicated and going to a room to sleep. She reported "waking up nude on the bed, with Mr Morillo standing on the side of the bed also nude".
In the documentary, Knight tells Rahman: "When I woke up, I woke up in a panic, and then I realised I was naked. At some point then is when I had the flashbacks of Erick raping me."
Bravely sharing her story with DJ Mag reporter Ellie Flynn in December 2020, Knight said: "There was a complete disregard for me as a person, as a living human being. It didn't matter to him. I was angry that he didn't care about my relationship with my boyfriend, or that we were peers in the same industry or that we were represented by the same agency. He didn't respect me as another human being, let alone another artist or someone he worked with."
Hana, AKA artist and musician Emo Baby, the former partner of rapper Octavian, also shares her story in the documentary. In November, Hana reported experiencing frequent physical, verbal and psychological abuse from Octavian. Hana reports that the abuse started after she had an abortion in 2019. 
Hana reported incidents of abuse to the police, and states that she told Octavian she would reveal what happened to her on social media. In the documentary, she states that she received a non-disclosure agreement (NDA) from Octavian's lawyer, which would prohibit her from revealing anything that had happened in their relationship.
"They were offering me £20,000 to never speak on anything that's happened in our relationship," Hana said. "Never tell any publications, never tell any family, never tell any friends, never say anything bad about Octavian or his career, or anything at all really. Delete all photos, all evidence, all videos. Just act as if I never existed." Hana did not sign the document. 
Music's Dirty Secrets: Women Fight Back addresses the lack of support in the music industry received by women who come forward with reports of abuse and assault. A 2019 survey by the Musicians Union found that almost nine out of ten people who said they'd experienced sexual assault in the music business didn't report it.
Music's Dirty Secrets: Women Fight Back is available to watch on iPlayer now.