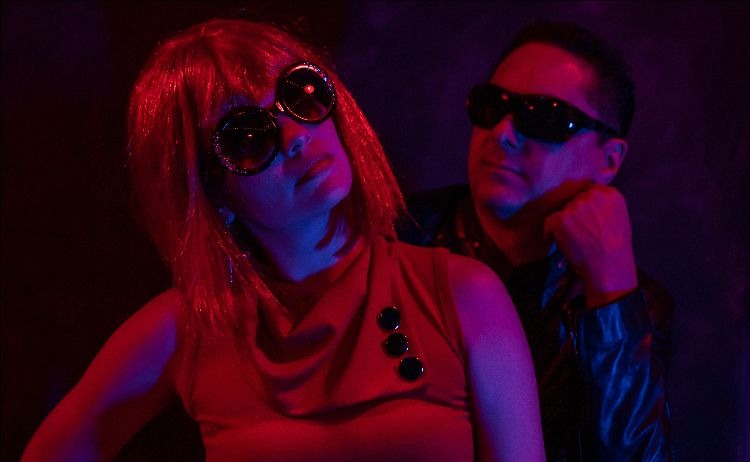 She 1 – Him 2 Releases Cover of David Bowie's 'Fame'
Electronic dance duo She 1 – Him 2 has released a cover of David Bowie's 'Fame' featuring Steven Seibold (Hate Dept. / Pigface) on guitar. Darkwave rocker Evan Nave stated that he would dance to 'Fame' as a young boy with his mother in their living room almost every night. Thus the reason as to why they chose to cover the song. Both Evan Nave and co-founder Cassie Bishop consider this a tribute and love letter to Bowie. You can stream the video for the cover below and you can purchase it HERE.
She 1 – Him 2 is Evan Nave (former member of Lestat) and Cassie Bishop (Shy Moon). Together, they created the electronic dance project and have hired producer Michael Seifert (Tori Amos, Paul Simon) for the project. The duo have been releasing singles over time to fill out their first EP. They currently have two more singles planned to be released in the coming year.