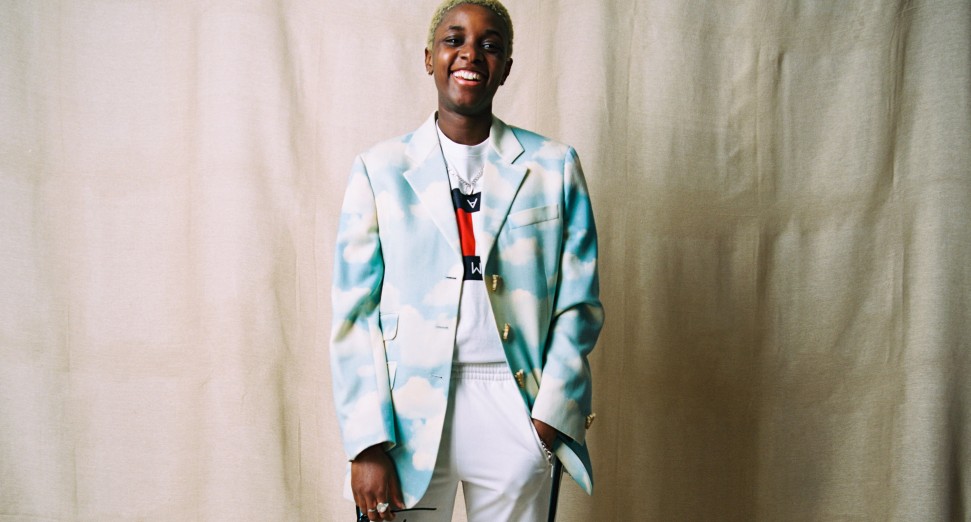 SHERELLE has launched a new label platform for Black and LGBTQI+ artists.
London-based DJ and Hooversound label boss SHERELLE has announced her latest project BEAUTIFUL: a platform designed to cultivate new music and scenes within the Black and LGBTQI+ music community.
Announcing the news on Twitter, SHERELLE spoke about her personal journey as a queer Black artist within the electronic music industry, and shared that BEAUTIFUL would not only be a label, but a "multifaceted platform that will look to address ownership, wealth & building and maintaining community."
"Black artists have been disproportionately affected by COVID," SHERELLE said in the announcement, speaking about her beginnings at Brixton's Reprezent Radio. "Loss of income has deeply affected my communities, especially considering the lack of representation and bookings that fluctuate within the mainstream scene has not helped. Not all Black people have generational wealth. I was not born into money myself. Reprezent Radio helped me hugely.
"I would not be in the position that I am in now without Reprezent. Having the necessary tools to have a fair chance in this scene is the key to creating the stars of tomorrow. BEAUTIFUL will build on this legacy. I want to use BEAUTIFUL's influence to create something for the better. BEAUTIFUL will plan to connect many Black electronic artists from in and around Europe and also the World via the label, building our fan-base and workshops."
SHERELLE also added that BEAUTIFUL will eventually look to own clubs globally that prioritise Black, LGBTQI+ nights and culture, and create more spaces for marginalised communities to thrive.
BEAUTIFUL's debut release will be a compilation of tracks from artists "pushing the boundaries of Black electronic music", and SHERELLE cites labels such as Juke Bounce Werk, Haus Of Altr, 2000 Black and AKO Beats as her platform inspiration.
You can keep up to date with SHERELLE and BEAUTIFUL here.
1/3

— SHERELLE (@iamsherelle) May 20, 2021
3/3

— SHERELLE (@iamsherelle) May 20, 2021
Check out DJ Mag's mini-doc about Reprezent Radio here.
(Photo Credit: Isaac Lamb)