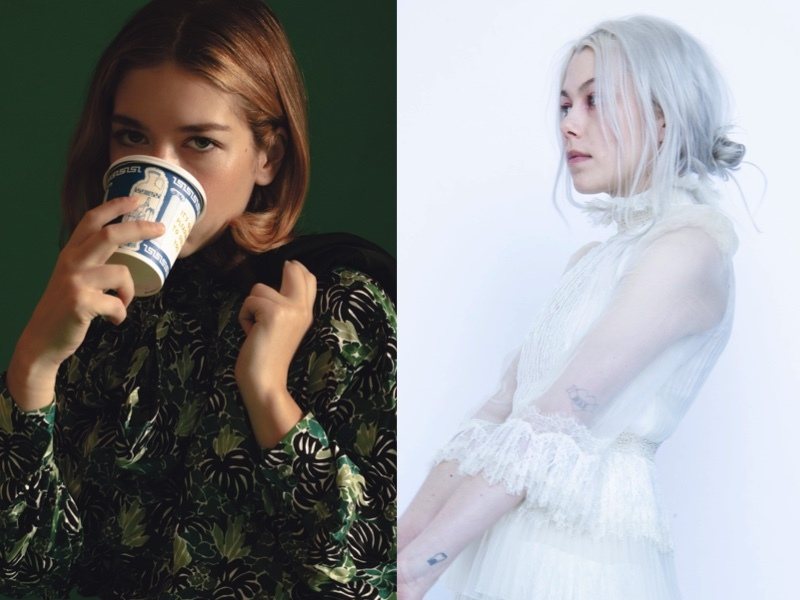 Snail Mail and Phoebe Bridgers to star in new A24 film, I Saw the TV Glow
The musicians are set to appear in the new horror from director Jane Schoenbrun.
Snail Mail's Lindsay Jordan and Phoebe Bridgers have been announced for the upcoming A24 and Fruit Tree Productions film I Saw the TV Glow. Sharing the news on Instagram, Jordan wrote, "just honored beyond belief to announce that I'm acting in the fucking genius Jane Schoenbrun's new movie I Saw The TV Glow by A24." Bridgers stars in the feature as part of the band Sloppy Jane, which she plays bass in alongside Hayley Dahl.
I Saw the TV Glow also features King Woman, fronted by Kris Esfandiari – who played a protagonist in Boy Harsher's horror film The Runner – and Limp Bizkit's Fred Durst. The film follows two teenagers, acted by Bridgette Lundy-Paine and Justice Smith, as they connect over a scary TV show. When the show is mysteriously cancelled, the boundaries between reality and TV begin to blur.
Announcing the film on Twitter, Schoenbrun – who directed the Alex G soundtracked feature We're All Going to the World's Fair – wrote, "Behold the cast of I Saw the TV Glow, which if I might humbly brag is the coolest, wildest (and queerest) cast anyone has assembled in a minute." A release date is yet to be announced.

Last month the film company released the new Charli XCX song Hot Girl on its new A24 Music imprint. The track features as the theme song in Bodies, Bodies, Bodies – a dark comedy slasher starring Amandla Stenberg, Maria Bakalova, Rachel Sennott and Myha'la Herrold.