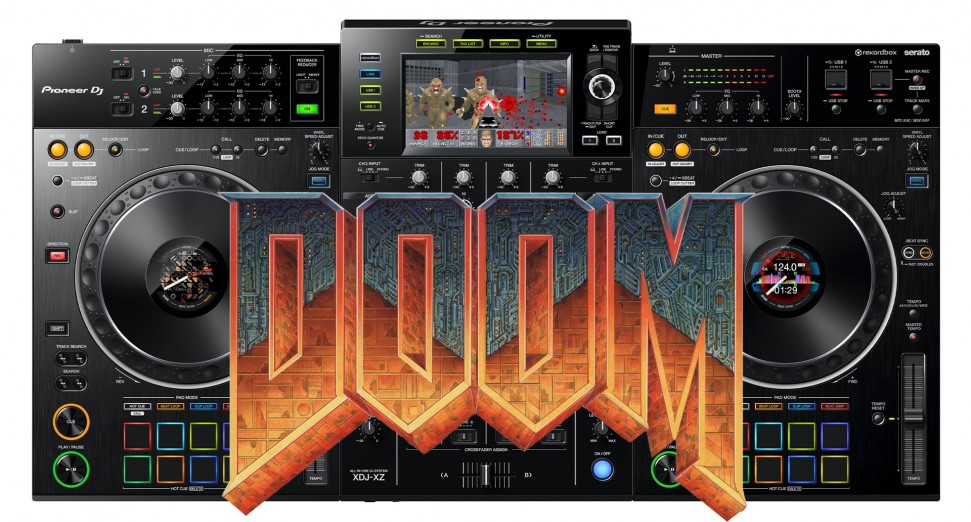 Someone's hacked a Pioneer DJ controller to play DOOM: Watch
Recording mixes at home is notoriously tough. Trying to re-create the vibe of the club with no crowd – it usually leads to over-doing it on the FX, or mixing out too early just for something to do, and messing up the transition. Admit it, you've done it. A YouTube user called TheRasteri has the solution – he's has hacked a Pioneer DJ XDJ-R2 to run the classic videogame DOOM. In the video, the user can be seen plugging a USB stick into the R2, as well as a keyboard into the second USB port and loading the game onto the touchscreen. 
He then plays the first level of the game and it seems to run pretty smoothly, which is a testament to how far controllers and standalone units have come in recent years. That should keep you distracted from the filter for a few minutes at least. 
If you want to give it a go yourself, he also posted instructions in the video description of how to load your very own DOOM game on your XDJ-R2, in case you've got some time on your hands.