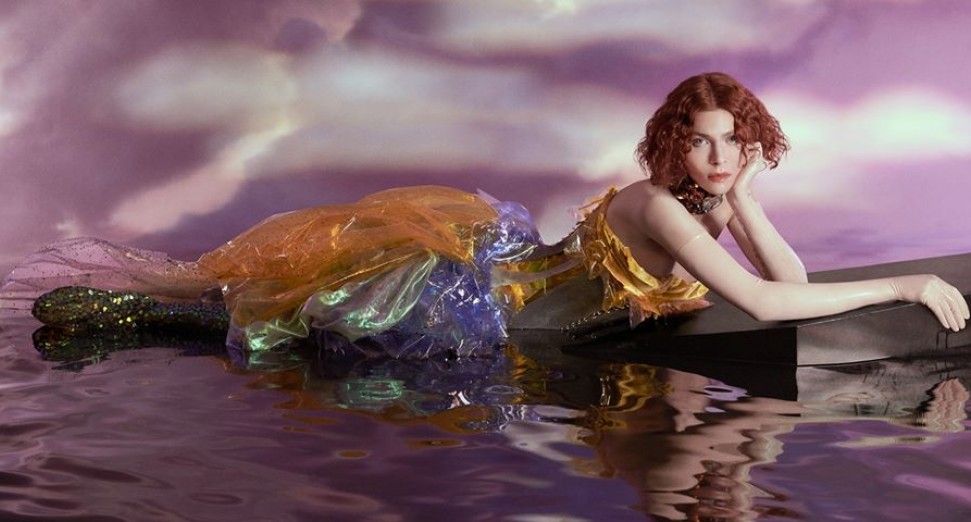 Collaborators and friends of the late visionary experimental pop musician, producer and cultural icon SOPHIE have launched an art auction, God Is Trans, to raise money for the Trans Justice Funding Project, a U.S. organisation that works for equality and justice alongside grassroots groups across America.
Items up for bidding include an Eckhaus Latta white silk dress and photos captured by Renata Raksha and Zoe Chait, alongside a number of original art works including a print by Nick Harwood, who directed the video to the hit single 'It's OK To Cry'.
"As friends and collaborators of Sophie's in the US, we have organized [sic] this online auction and sale of editions to honor [sic] her radical generosity, artistic vision, and commitment to the trans community," a statement on the auction website reads.
"One hundred per cent of the proceeds from this auction and sale will benefit the Trans Justice Funding Projet, via the Tides Foundation, their fiscal sponsors. TJFP is an American organisation established in 2021 to directly fund grassroots trans justice groups across the US," it continues. "Since its inception TJFP has distributed more than $4.5million in unrestricted grants to projects combating racism, economic injustice, transmisogyny, ableism, incarceration, and other intersecting oppressions."
SOPHIE was tragically killed in an accident in Athens, Greece, in January 2021, aged-34. You can give directly to the TJFP here, or head to God Is Trans for more details on the auction. Read DJ Mag's cover story with SOPHIE from July 2019 here.
View this post on Instagram
View this post on Instagram
View this post on Instagram