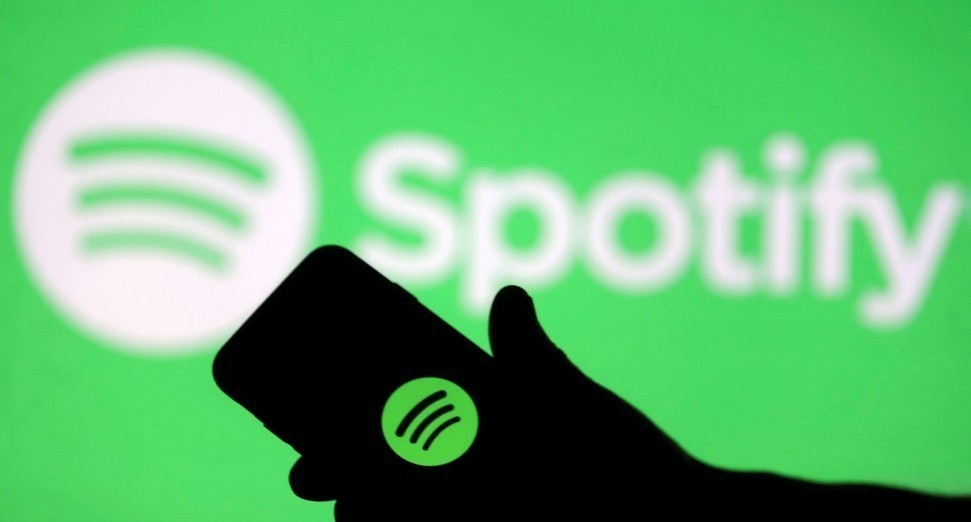 Spotify granted patent involving monitoring of users' speech for music recommendations
Spotify has been granted patent to utilise listeners speech for music recommendations.
Swedish streaming giant Spotify, which reached a $50 billion market valuation in 2020, has been granted a patent with technology to use speech recognition as a tool to determine a user's "emotional state, gender, age, or accent" to recommend content, Music Business Worldwide reports.
The company were granted the patent "Identification of taste attributes from an audio signal" this month, after originally filing in 2018. According to the patent, the technology will be used as a "method for processing a provided audio signal that includes speech content and background noise" and then "identifying playable content, based on the processed audio signal content."
The patent means that alongside personal attributes, Spotify will also be able to record environmental metadata (background noises) such as sounds from vehicles, other people talking, birds chirping, etc.
You can read more details about the patent via Music Business Worldwide.
Spotify and other streaming platforms have been under considerable scrutiny in recent months. In April, PRS For Music's Tom Gray shared recently released figures acquired by The Trichordist which revealed just how many plays your tracks would need to have on streaming platforms in order to make the equivalent of the UK minimum wage. As Gray put it, the figures are "terrifying",  showing that it would take 357 streams on Spotify for an artist to earn £1, while it would take 3,114 streams to earn an hour's minimum wage pay, and that's only going off the rare chance the artist owns 100% of the rights to their music. In the wake of the news, a campaign was launched by two leading UK music associations calling for an increase in streaming royalties for artists in the wake of the COVID-19 pandemic.
Earlier this month, Spotify hit a new all-time high on the New York Stock Exchange.