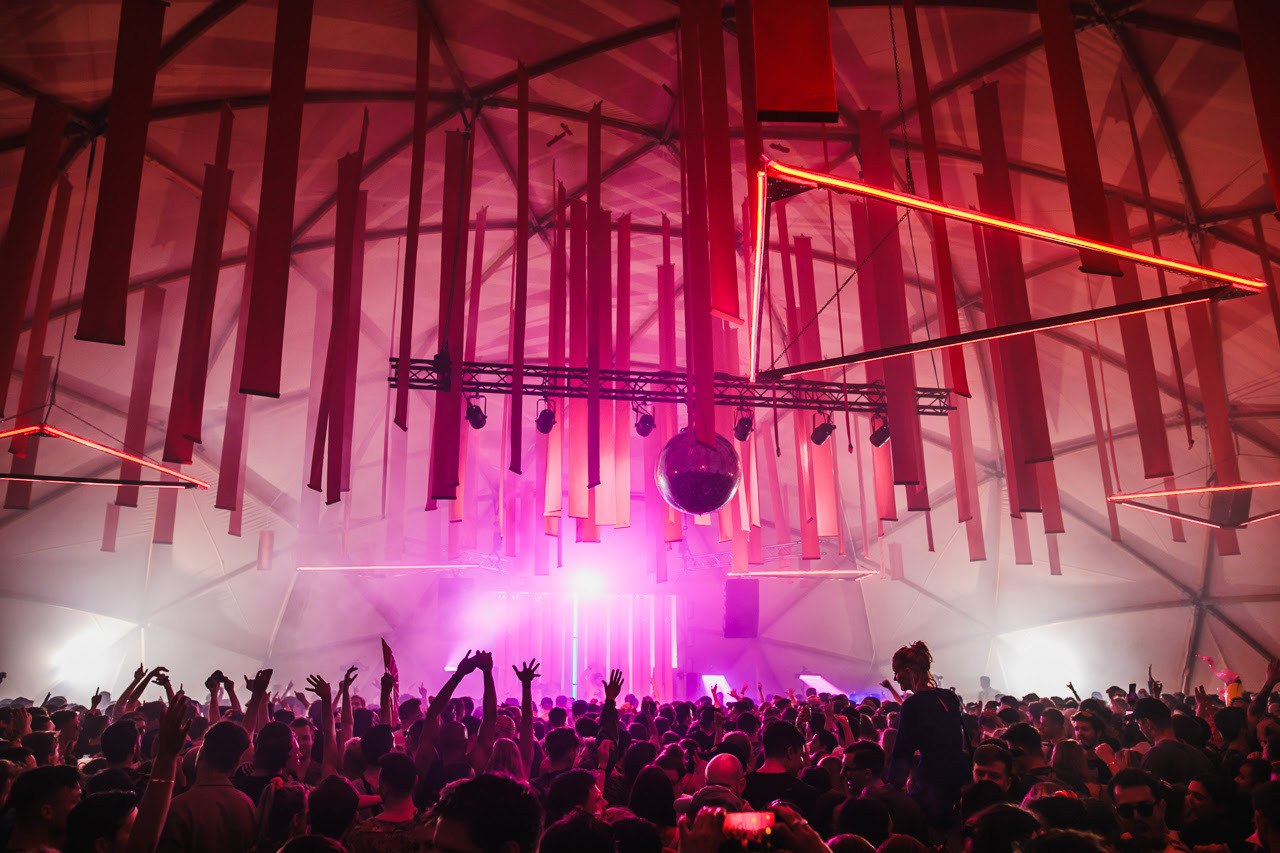 Chancellor Rishi Sunak unveiled the new scheme late last night (5 August).
UK music festivals and live events will soon be protected by a £750 million government-backed insurance scheme if they have to cancel due to Covid-19.
The UK government has partnered with Lloyd's to deliver the new Live Events Reinsurance Scheme as part of the Plan for Jobs. Essentially, it will see the government acting as a 'reinsurer' – "stepping in with a guarantee to make sure insurers can offer the products events companies need."
The Live Events Reinsurance Scheme will cover cancellation costs if live events are legally unable to happen due to government Covid-19 restrictions. It will be available from September 2021 and run until the end of September 2022.
In an announcement statement shared last night (6 August), chancellor Rishi Sunak said: "The events sector supports hundreds of thousands of jobs across the country, and I know organisers are raring to go now that restrictions have been lifted. But the lack of the right kind of insurance is proving a problem, so as the economy reopens I want to do everything I can to help events providers and small businesses plan with confidence right through to next year."
He goes on to state that the UK has "some of the best events in the world", and that the new scheme would allow them to "go ahead with confidence."
Our new world-leading Live Events Insurance Scheme, worth over £750 million, will allow events companies across the UK to reopen shows, festivals and concerts with confidence. #PlanForJobs

Learn more: https://t.co/Wtz2WudB8x pic.twitter.com/lW4UCFEqZc

— HM Treasury (@hmtreasury) August 6, 2021
The music industry and live events sector has been calling for a government-backed scheme for some time now, with many industry bodies welcoming the news.
Speaking on the announcement, UK Music chief executive Jamie Njoku-Goodwin said: "For months, UK Music has been warning about the catastrophic impact of the market failure in insurance for live events. The inability to obtain insurance has already caused many cancellations this summer – these have been devastating for the entire music industry and there were fears that without action we would have seen major cancellations continuing well into next year too."
"This new government scheme is therefore incredibly welcome news – not just for the millions of music fans who have been looking forward to the return of live events, but also for the tens of thousands of musicians, crew members and wider supply chain workers whose jobs depend on continued live activity."
Meanwhile, NTIA's Michael Kill, said: "I am extremely pleased the government has decided to introduce an insurance scheme for the events and festival sector, it stands testament to a government that is starting to acknowledge the varying issues within the sector and through engagement, take the appropriate action to protect businesses and jobs."
Though, he added: "It is devastating that the timings of this scheme could not have been earlier, as we have already lost many amazing festivals and events to the uncertainty that this pandemic represents."
Earlier this year, the Association of Independent Festivals (AIF) conducted a survey among its members. 92.5 percent of those taking part confirmed that they could not stage events without government insurance, describing insurance measures as "vital, not optional".