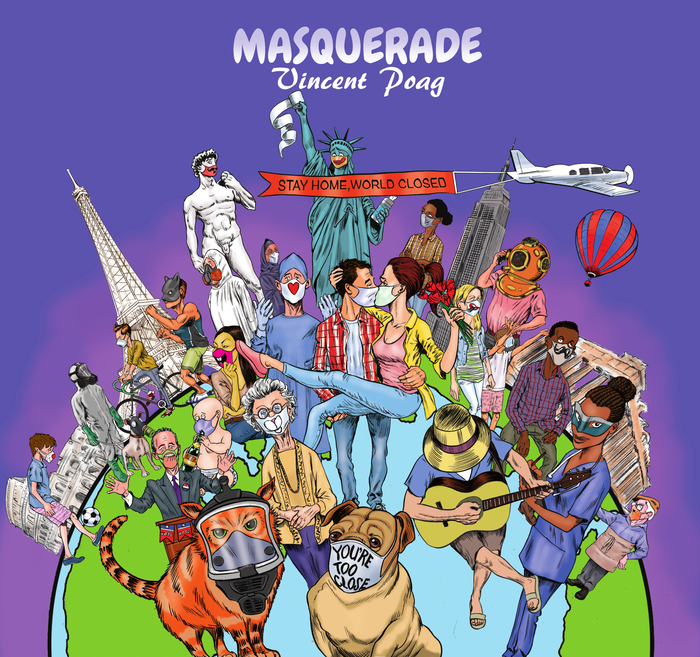 Prolific artist Vincent Poag has a new album called Masquerade that dazzles with its beauty and authenticity. Master of his art, Vincent Poag weaves a story in each of his compositions, bringing the whole world into his lyrics. The twelve-tracker has the artist's wisdom, experiences and emotions distilled in it, offering the listeners boundless soundscapes and original thought.
Each song in the collection has its own unique sound as well as meaning. "How Lucky Am I" for instance, is about being grateful for all the seemingly small things we tend to take for granted. "Barcelona" portrays a charming love story unraveling in the beautiful Spanish city, while "Here, Here, Beer!" sounds like a waltzy celebration. "In The Jungle" is also another thrilling song in the album that warns the listener of the danger lurking around.
Vincent Poag has a fantastic style unlike anyone else and his songs are a testament to the artist's originality and creative power. Masquerade with its masterfully executed sounds, positive vibes and thoughtful lyrics is an enchanting collection that will push the artist forward into greatness.
Connect with Vincent Poag: Instagram – YouTube – Website – Spotify