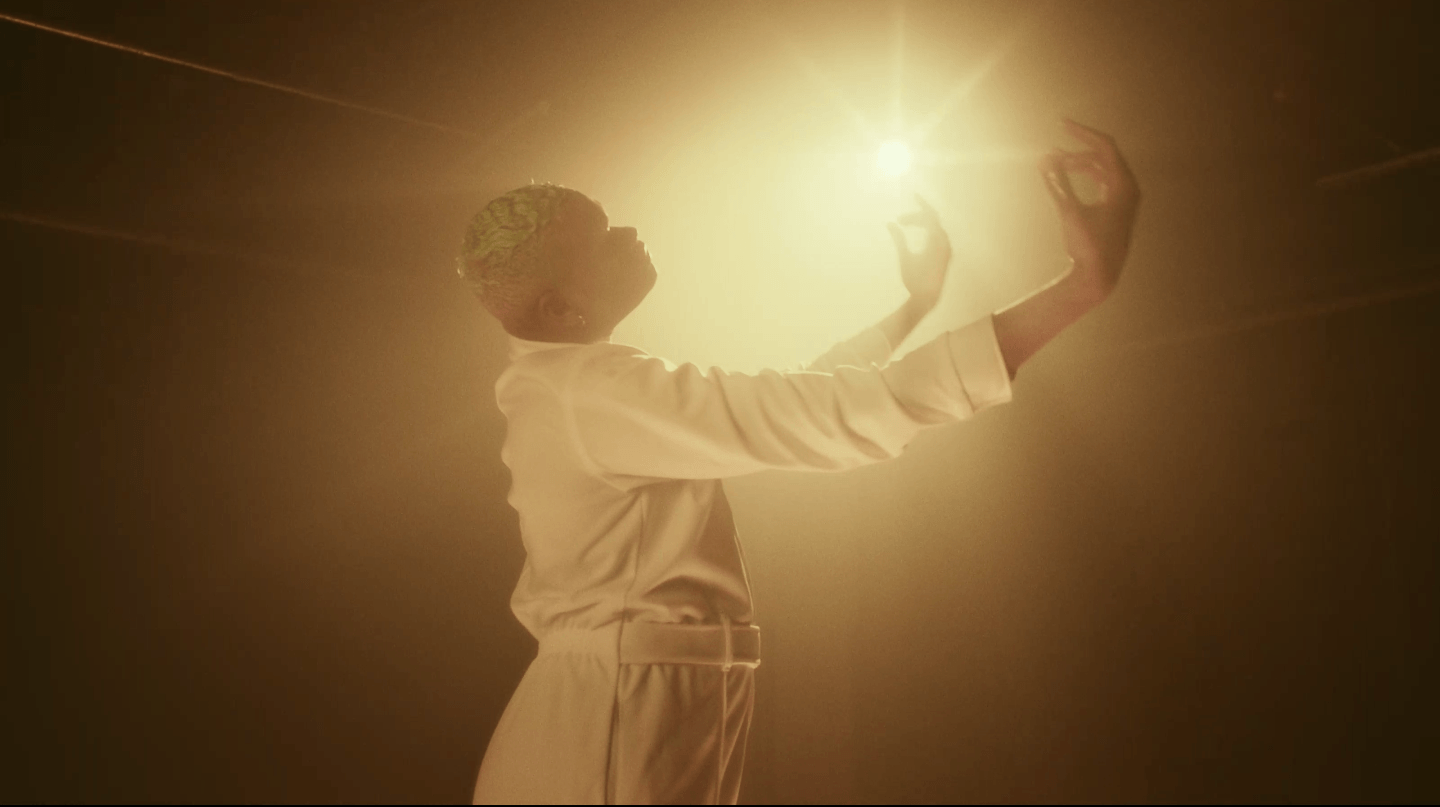 London filmmaker Naomi Grant has shared a director's cut of Infidel, the music video she directed for New York singer-songwriter Infinite Coles.
The video was created through Three Minutes, Crack Magazine's incubator scheme funding five music videos by young, unsigned directors.
The scheme is produced in association with our production company Ground Work and made possible by Burberry, Shure and BFI NETWORK. The project has also received funding from the England European Regional Development Fund as part of the European Structural and Investment Funds Growth Programme 2014-2020.
Shot in a cavernous warehouse setting, the Infidel music video is a poignant depiction of the journey to self-discovery and the confusion and isolation that come with it. Following its release last month, Grant has now shared a director's cut which expands on her vision.
"I began by listening to it on repeat, scribbling down all the words and themes that it evoked, and ultimately letting this imagery inform my direction." Naomi said. "The opportunity to release this director's cut gave me scope to hone in on my personal response to the song's narrative" Grant told us over email. "When I first listened to the track, I heard a lot of pain. But, after a while I began to get a sense of overcoming and celebration, which definitely fed into the music video's narrative."
The video was produced with the support of globally renowned post-production company Company3 as well as Panavision, GLO Film Lighting and Purpose Group.
On working with Naomi, Infite told us, "Naomi understood the assignment! When we spoke I told her exactly what I wanted and she shared her vision and it all just went perfectly together. I really appreciate her artistry and I appreciate her taking the time to listen to what my vision was. That's important to me… Naomi is everything and more."
Watch the video in the player above. Find out more about Three Minutes here and follow Naomi at @nayvisuals.