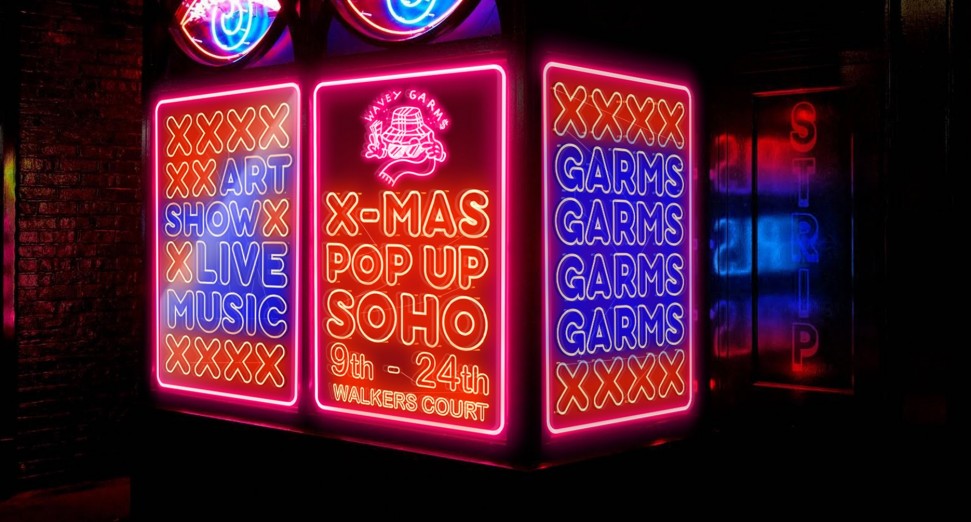 Wavey Garms announces XXXmas Pop Up vintage market this month
Wavey Garms has announced an XXXmas Pop Up vintage market.
Peckham-based vintage streetwear dealers, Wavey Garms, who have previously held events at clubs like The Cause and hosted stages at Hackney's Born n Bred Festival, will take over Walkers Court in Soho for a fortnight-long pop-up from Wednesday 9th December.
The sellers will be taking over two vacant retail units at Walkers Court until the 24th December, and will host more than 20 vintage sports and streetwear sellers, alongside DJs like Oneman and Sweet Lemonade Sisters, art exhibitions, fashion designers, a pop-up from Deptford's Discworld, and live music streams to support Centrepoint.
Wavey Garms will also present an exhibition from Tottenham bootleggers, Sports Banger, and an art installation featuring a teenage raver's bedroom, where you can listen to records from the bed with walls covered in rave artwork from the legendary Pez.
The Wavey Garms XXXmas Pop Up will take place from the 9th to the 24th December, each day from 11am until 10pm at Walkers Court in Soho. You can find out more about the event here.