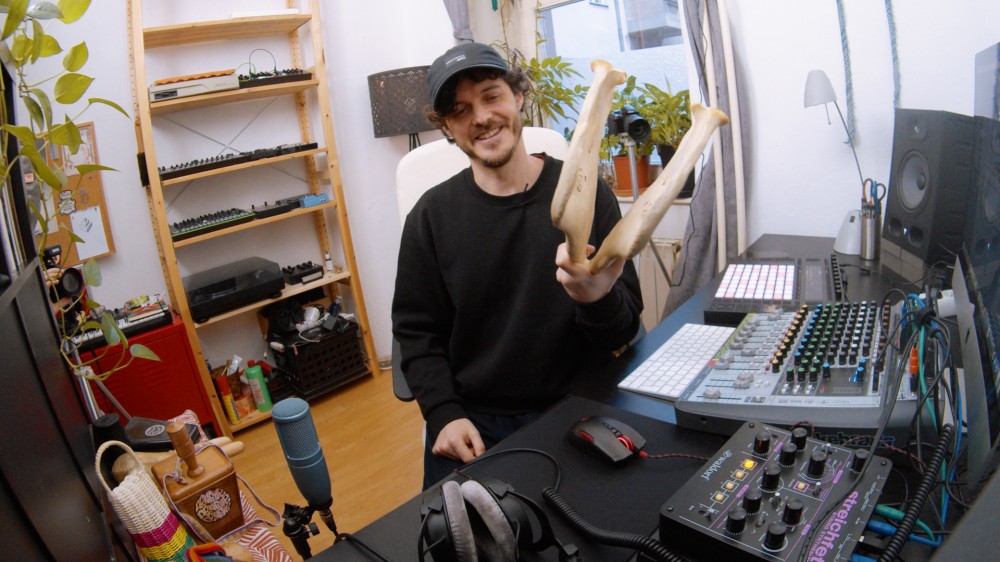 Against The Clock: Dengue Dengue Dengue
Against The Clock is a series where we give an artist 10 minutes in the studio and see what they come up with.
Over the past decade, Peruvian duo Felipe Salmon and Rafael Pereira – aka Dengue Dengue Dengue – have used cumbia, kuduro and Afro-Peruvian sounds as inspiration for their own hybrid form of club music.
While the duo have enjoyed a close relationship with Enchufada, last year they joined Mexico City's NAAFI label for the Fiebre EP, whose seven tracks take their polyrhythmic tracks in a darker direction.
On this episode of Against The Clock, Dengue Dengue Dengue's Felipe Salmon shows us how the duo sample Afro-Peruvian percussion instruments made of animal bone and wood in their music.
"I like to use mainly wood and bone, as little plastic as possible in the percussion for sure," Salmon tells Fact. "With all these synthesizers and really dark and minimal music I think it goes really well."
Filmed by Frank Zerban