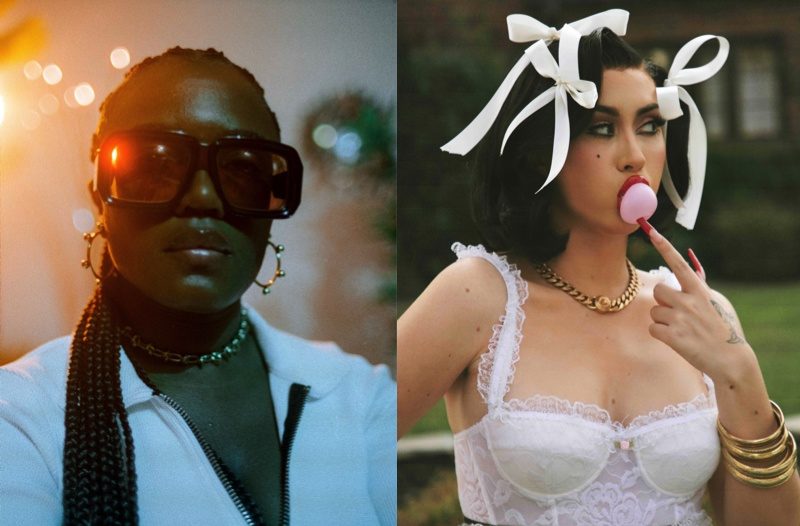 The original song featured on Amaarae's debut album The Angel You Don't Know.
Amaarae has enlisted former Crack Magazine cover star Kali Uchis for a new remix of Sad Girlz Luv Money.
Released today (16 September), the remix sees Uchis putting her own distinctive spin on the 2020-released, Moliy-featuring anthem, which featured on Amaarae's critically revered debut full-length The Angel You Don't Know.
"I love this song so much and was honoured when Ama asked me to be a part of this," says Uchis in a statement. "She deserves all the success and blessings coming her way." Listen to the remix below.
Earlier this year, we premiered the Sad Girlz Luv Money music video. Speaking on the track at the time, Ghanaian-American artist, rapper and producer Amaarae said: "Sad Girlz Luv Money is an anthem, an affirmation, a prayer, a movement."
"The song embodies the mindset and attitude of today's modern woman. We're independent, we're liberated and everyone needs to get the f*ck out of our way so we can get paid. I love this record because it's genuinely about everything I believe. It's a spiritual record and the chemistry between Moliy and myself is wonderful. She brings a sass and boldness to the song that truly elevates its meaning."
Kali Uchis' second album, Sin Miedo (del Amor y Otros Demonios), landed in December 2020. The LP featured the likes of PARTYNEXTDOOR, Jhay Cortez and Rico Nasty.
Watch the Sad Girlz Luv Money video here and revisit the Kali Uchis cover story.