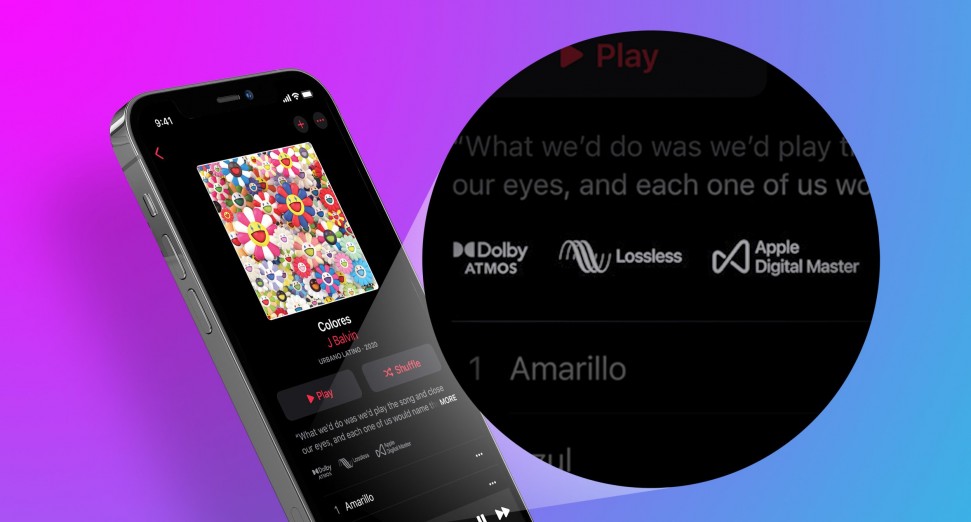 The Head of Apple Music, Eddy Cue, has said he "can't tell" the difference between lossless and compressed audio in blind tests with the Apple Music team. In an interview with Billboard, the Apple Music boss said: "The reality of lossless is: if you take 100 people and you take a stereo song in lossless and you take a song that's been in Apple Music that's compressed, I don't know if it's 99 or 98 can't tell the difference."
He continued: "I can't tell personally – I do the blind tests all the time with the team – I can't tell. That's a problem. That's not going to work because that's a marketing play, not a true customer play.
"The problem with lossless is you can tell somebody, 'Oh, you're listening to a lossless [song],' and they tell you, 'Oh, wow. That sounds incredible.' They're just saying it because you told them it's lossless and it sounds like the right thing to say, but you just can't tell." Apple Musc's new lossless audio functionality was added to the streaming platform in June this year, at no extra cost. It's a strange admission after such a high profile launch, but could also be seen as a sideways dig at their competitors like Spotify and TIDAL who both charge more for lossless versions of their platforms.
Cue was far more positive about the future of Spatial Audio, which Apple also added to their platform earlier this month. "I think this is going to take over everything," said Cue. "It's the way I want to listen to music when I'm in my car. It's going to be the way I listen to music immediately with my AirPods. It's going to be the way I listen to music in my house."
Watch the video below to find out how to activate Spatial and Lossless Audio with Apple Music.