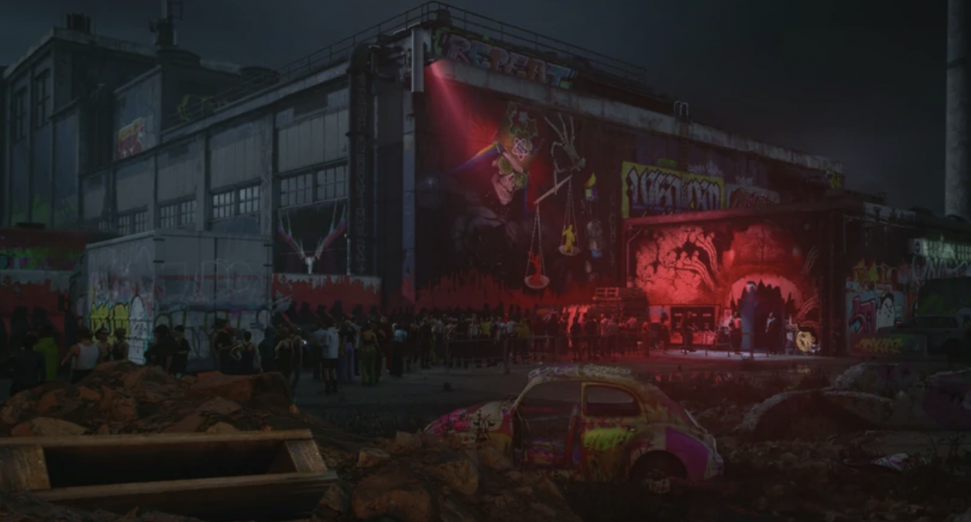 Berlin clubs including Berghain and Kraftwerk inspire Hitman 3 in-game venue: Watch
A number of Berlin clubs have inspired Hitman III's new night time venue: Club Hölle.
As part of the final chapter in IO Interactive's Hitman trilogy, a new in-game nightclub on the outskirts of Berlin is the setting of Apex Predator: the third mission of HITMAN III.
Club Hölle, which translates into English as Club Hell, is set inside a repurposed nuclear power plant, and is inspired by institutes such as Berghain, Kraftwerk and Griessmüehle.
The club is filled, appropriately, with thumping techno from composer Niels Bye Nielsen, as well as crowds of hardcore ravers, a DJ performing in the booth, light shows, and packed out toilets. You even have to queue to get in – but it's not quite as tricky as Berghain. 
Check out a walk through of Club Hölle below.
In December as part of the Cayo Perico Heist update rollout, GTA Online launched a new in-game nightclub, The Music Locker, alongside an impressive resident roster: Detroit legend Moodymann, Berlin's Keinemusik collective, and Palms Trax.
In 2019, Rockstar rolled out a new Grand Theft Auto V radio station hosted by none other than Danny Brown.