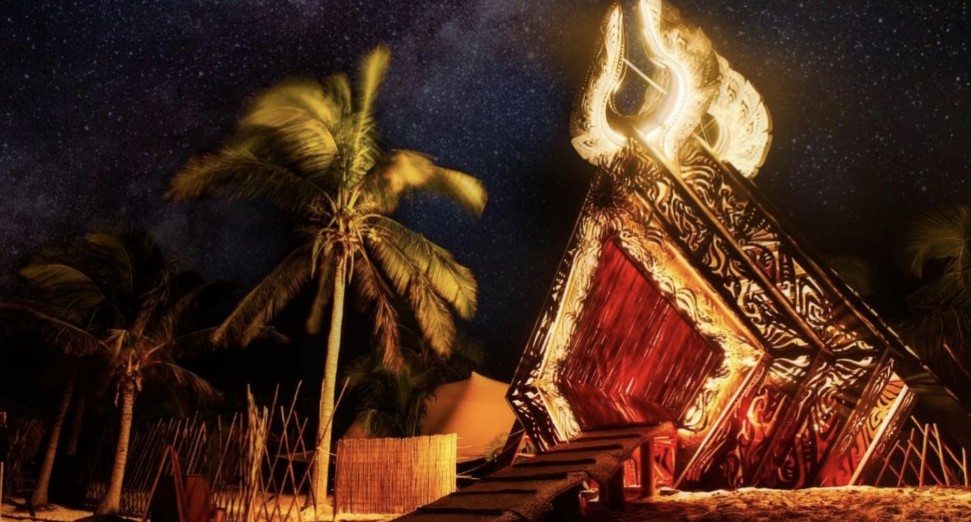 Burning Man-style festival in Tulum linked with surge in COVID-19 cases in New York
A sold-out art and music festival which took place from November 11th -15th in Tulum, Mexico, has been linked to a rising number of COVID-19 cases in New York, a report from the Daily Beast reveals. 
Art With Me is a Burning Man-style beach festival, with a programme of art and wellness workshops during the day, and a line-up of electronic music acts at night.
Despite the festival providing a list of recommendations on its website to help limit the spread of coronavirus, video footage from the event showed maskless crowds packed on dancefloors in front of DJ booths, with multiple guests and performers confirming that there was next to no mask-wearing or social distancing. 
One attendee, who wished not to be named, told the source: "there was not one mask and I got more sick than I ever did in my entire life after that party."
A Danish DJ, Be Svendsen, told the Daily Beast that he contracted COVID-19 after performing at the festival, and that he "heard of at least 17 other people" who also came down with the virus after attending festival parties.
Art With Me also appears to be linked to a rising number of positive COVID-19 cases in New York which can be traced back to the event. 
"I would say that 60-70 percent of my positives in the last couple weeks in New York City have been a direct result of either people coming back from Art With Me, or who have been directly exposed to someone who attended Art With Me," Eleonora Walczak, founder of private COVID testing company in New York City and Miami, told the Daily Beast.
An administrator at Hospital de Tulum in Mexico also told the source that "multiple" Art With Me attendees had been admitted to the hospital with COVID-19, and were primarily North and South American tourists.
Mexico has had over 1 million cases of COVID-19 and over 100,000 deaths in the country at the time of this article.
Last month, a new rapid COVID-19 testing kit designed for the live events industry was announced. Swallow Events, which is behind the kit, says it's the first company to offer a full rapid testing screening service facility to detect COVID-19 to event organisers throughout the UK and the rest of the world. The new service offers Medicines and Healthcare products Regulatory Agency-approved 15-minute turn-around pop-up testing facilities which can be conducted by government-approved healthcare professionals on any size and scale.