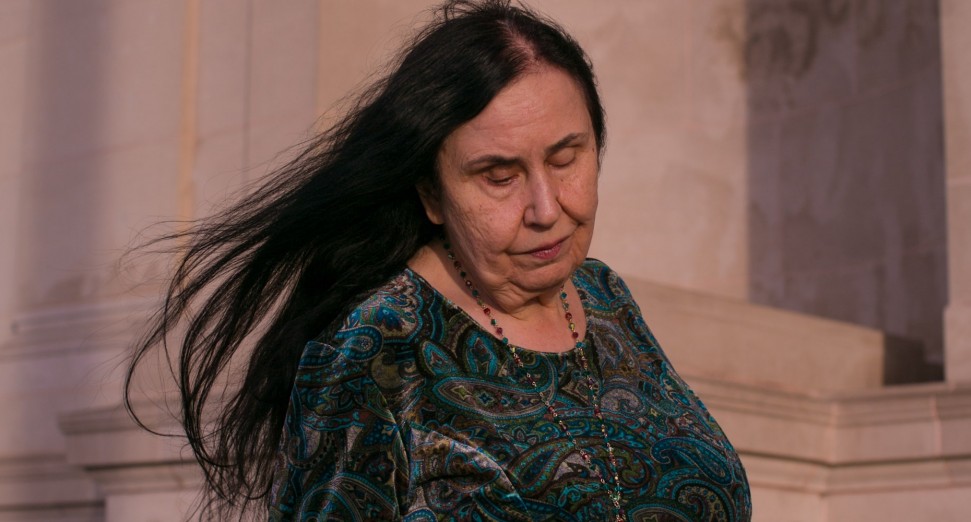 Composer and synthesist Pauline Anna Strom dies, aged 74
Bay Area synthesist and composer Pauline Anna Strom has died at the age of 74.
The news was confirmed yesterday by her record label RVNG Intl, who wrote: "Heartbroken to say goodbye to Paula so suddenly. At least now at one with a world beyond ours to which she was connected." 
According to a tribute written by RVNG Intl founder, Matt Werth, the San Francisco-based artist had undergone surgery for a broken hip in early 2019, but otherwise her health "appeared fine" and she had "remained dutifully locked down and in place through the pandemic to avoid risk to exposure." No cause of death has been given.
Strom was born blind in 1946 in Louisiana, and began her musical career in the early 1970s, capturing her synth experiments using a Tascam four-track recorder. After retreating from music following seven releases between 1982 and 1988, Storm captured renewed interest thanks to a 2017 RVNG Intl. anthology of her work, 'Trans-Millenia Music'. Her upcoming album and first new music in thirty years, 'Angel Tears In Sunlight', was announced by the label only last month, due for release in February 2021. 
Werth's statement continues: 
"So, the suddenness of loss makes her passing all the more devastating. While there were certainly stretches of time over the past decade when I might not hear from her (or her from me), her force was always felt invariably if not in mysterious ways. This same energy has attracted so many listeners to Paula's music and world-building, and will continue to endure and evolve.
It's hard knowing that, beyond the sacred catalog of music that she leaves behind, those intimate interactions with Paula, her concurrently cantankerous and compassionate spirit leading our long telephone conversations down so many corridors and her wild, vivid dreams of creative places she wanted to explore, are but memories to retrace.
It was such a joy bringing more people into Paula's immediate circle to experience and engage with this spirit over the past few years. While Paula was private, and might prefer the company of her "dinosaurs" Little Soulstice and Ms Huff, two lizards that cohabited her home, she was also warm and welcoming. She was 'loyal, and she held a true compass of character."
Listen to Pauline Anna Strom's 'Freedom at the 45th Floor' below.
 

 

 

View this post on Instagram