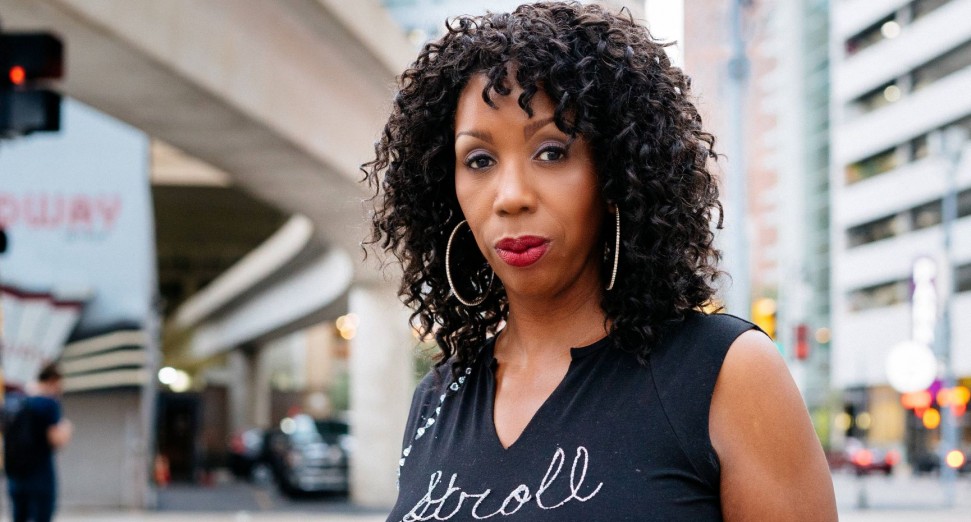 Detroit's DJ Minx has shared a new track, 'Purse First', in celebration of Pride Month.
The legendary house and techno DJ and Women on Wax founder publicly came out about her own sexuality at the start of this month in an Instagram post, and is now finishing June by unveiling a brand new tune, which you can hear below. All revenue generated from sales will go to Detroit's Ruth Ellis Center, which delivers support and trauma-informed services for LGBTQ+ youth and young adults of colour.
"Sometimes we struggle with showing our true identity, because we're either told it's wrong, feel uncomfortable sharing, or we just hide it for other reasons," Minx posted to Instagram on 2nd June."People suffer from emotional anxiety at the mere thought of "coming out", but the stress of not doing so is taking up WAY too much of my space and is shaking my energy to the core. So here I am. Minx, DJ, producer, Momma, partner, lesbian, friend."
View this post on Instagram

Minx's Instagram post was met with support from several prominent members of the electronic music community, including DJ Holographic, Midland, Honey Dijon, and The Blessed Madonna. Shortly after making the statement, she was invited to play the first Pride party hosted in the city by Movement promoter Paxahau.
"This track is a nod to Bob the Drag Queen, who was the winner on a season of RuPaul's Drag Race," said DJ Minx. "He spoke about always being elegant in any situation, and you should always enter a room "purse first"," Minx said of 'Purse First'. "I'm all about being classy, so I thought the title was fitting. To all my LGBTQ friends and fellow Queens, as we re-enter these nightclubs, let's make it purse first!"
Last year, DJ Minx shared a politically-charged track, 'Blind Amerikkka', which featured spoken word artist E-Man.