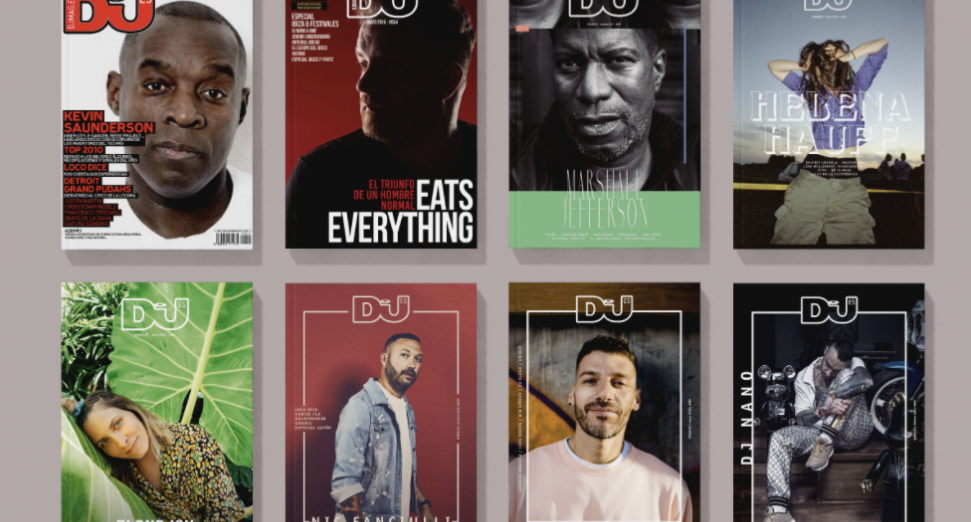 DJ Mag España celebrates 10th anniversary with cover stars mix series
DJ Mag España is celebrating a decade in print with a cover stars mix series.
Launched in 2010, DJ Mag España has printed over 100 physical issues, with cover stars like Armin van Buuren, Hot Chip, Marshall Jefferson, Richie Hawtin, and Carl Cox fronting the magazine.
To celebrate the last decade, DJ Mag España has revealed a mix series featuring some of the magazine's cover stars, including DJ Nano, Eats Everything, Kevin Saunderson, Helena Hauff, and Nic Fanciulli, 
Speaking in the latest print issue, the team at DJ Mag España said: "We wanted to thank you the only way we know: with music. For that, we asked 10 of our cover stars of the past 10 years to give us a special, exclusive mix for you to soundtrack this issue of DJ Mag Spain.
We thank you deeply for taking their time to give us these unique pieces of music, to Kevin Saunderson, Eats Everything, Marshall Jefferson, Helena Hauff, Blond:ish, Nic Fanciulli, Andres Campo, DJ Nano, Shimza and Regal. They also catch up with us briefly, to let us know what they felt and lived throughout this 2020."
You can see all the mixes, and read the interviews, via the DJ Mag España website here.